Microsoft Surface Pro 4 Drivers for Windows 10, 8.1, 8, 7, Vista, XP
Jun. 24, 2022 / Updated by Helia to Windows Driver Solutions
Surface Pro 4 is one of the most popular Microsoft Surface series products, and the Surface Pro 4 drivers need to be updated regularly to keep the high performance of the computer. A driver is a program that ensures the safe and smooth communication between the Windows OS and the related hardware. The Surface Pro 4 mixed laptop ships with devices from different manufacturers, so it is necessary to download the latest driver updates for the Surface laptop to make the devices work properly.
You Need Those Main Drivers for Your Microsoft Surface Pro 4 Computer
1. Graphics Driver
Microsoft Surface Pro 4 ships with Intel HD graphics 515, Intel HD graphics 520 (i5) or Intel Iris graphics (i7). Proper Intel Iris graphics driver or the HD graphics driver allows you to have seamless visual experience during gaming or playing of video files and prevents the notebook from black screen issue, ghost touch screen issue, screen flickering issue or other display problems .
2. Audio Driver
Realtek HD audio driver ensures the high quality and clarity audio output. If the audio driver is missing, outdated or broken, you may have a no sound Surface laptop or get the static sound in headphones.
3. Input Device drivers
Input device drivers include the mouse drivers, touchpad drivers, keyboard drivers, Surface Pen, etc. The drivers facilitate the optimal working of input devices on the Surface Pro 4. Once there are faulty drivers, you may get stuck on mouse and keyboard not working or so.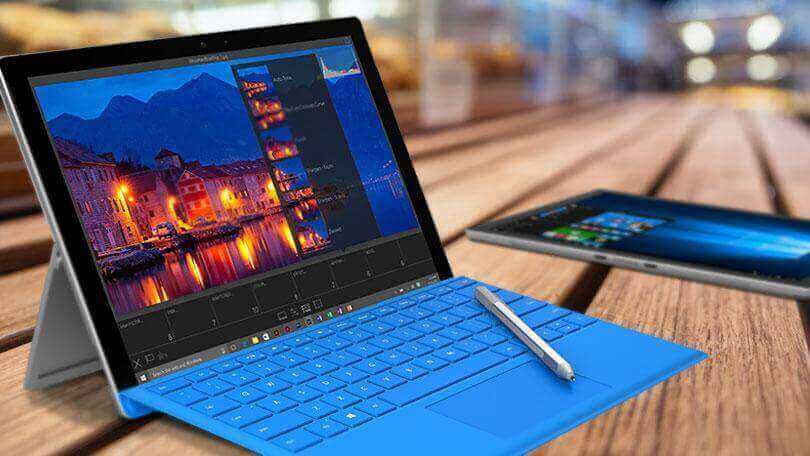 4. Network Drivers
Network drivers enable you to get access to the available wireless and Ethernet network easily on the Surface laptop. Problematic network drivers will cause the no WiFi issue, unidentified network problem, 802.11n WLAN/WiFi adapter not working, etc.
5. Peripheral Device Drivers
Proper peripheral device drivers, like the USB drivers, Bluetooth drivers, printer drivers, etc., can help you connect to those devices and prevent issues such as USB 3.0 crashes, Bluetooth not available, camera not working and more.
6. Others
The Microsoft Surface Pro 4 also needs other important device drivers to keep the running, such as chipset drivers, BIOS drivers, Surface UEFI or firmware, etc.
Now that the Surface Pro 4 drivers have your attention, and there is a host of device drivers for Surface laptop that you need to download, let's have a close look at how to download the driver updates for the Microsoft Surface Pro 4 computer.
How to Download Surface Pro 4 Drivers for Windows OS
Users may like to visit the download page of Microsoft official site and get the Surface drivers. But usually, it is hard to find the right download page when you're on the Home page. Besides, Microsoft provides the drivers and firmware only for Windows 10. So what if you have your Surface Pro 4 installed the Windows 7 or even the classic Windows XP?
In fact, you have access to get all versions of the Surface Pro 4 drivers via the top 2 methods below.
Way 1. Update Surface Pro 4 Drivers via Device Manager
You can update the drivers for your Surface Pro 4 device in Device Manager manually within minutes to hours.
2. Check if there are yellow exclamation marks beside the device names.
3. Right-click the problematic device.
4. Click Update driver software.
5. Follow the on-screen instructions to update the drivers.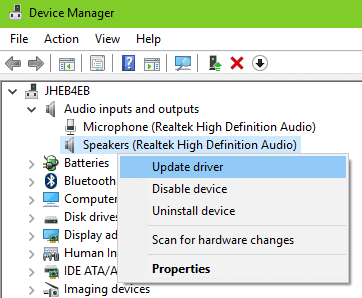 This is a simple method to update the drivers on Surface Pro 4. Sometimes, you may come across driver issues but there's no symptom of the poor driver status in the Device Manager. In this case, you need to go to the Way 2 below.
Way 2. Use Driver Talent to Download and Install Proper Surface Pro 4 Drivers
If you are not sure which driver causes the problems on the Microsoft Surface laptop, or you need to install a specific version of the Surface Pro 4 driver, then you can use Driver Talent, a professional driver troubleshooter, to help you download and install the official and WHQL drivers.
It is helpful to download surface laptop drivers for Windows 10 (Fall Creators Update/Creators Update/Anniversary Update), Windows 8.1, Windows 7, Windows Vista and Windows XP. Also, this driver troubleshooter can fix most of the computer problems caused by Windows drivers, like Microsoft Surface sleep crash, computer slow boot problem, ghost touch screen issue and more. Here's how:
1. Launch Driver Talent. Click the Scan to detect all the missing, outdated or incorrectly configured drivers on your Microsoft Surface computer.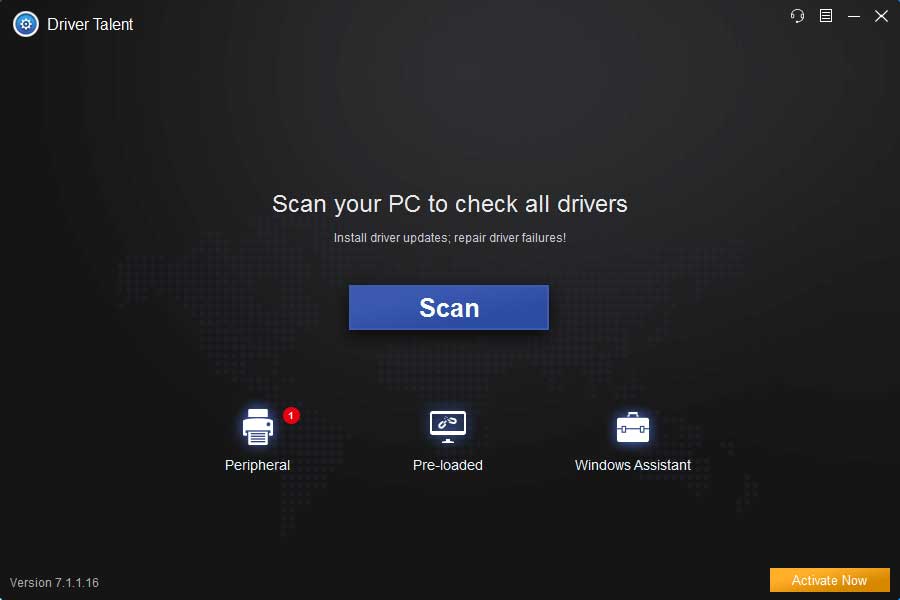 2. Click the Update to download and install the best-matched Surface Pro 4 drivers. Or click the Repair to fix the faulty drivers.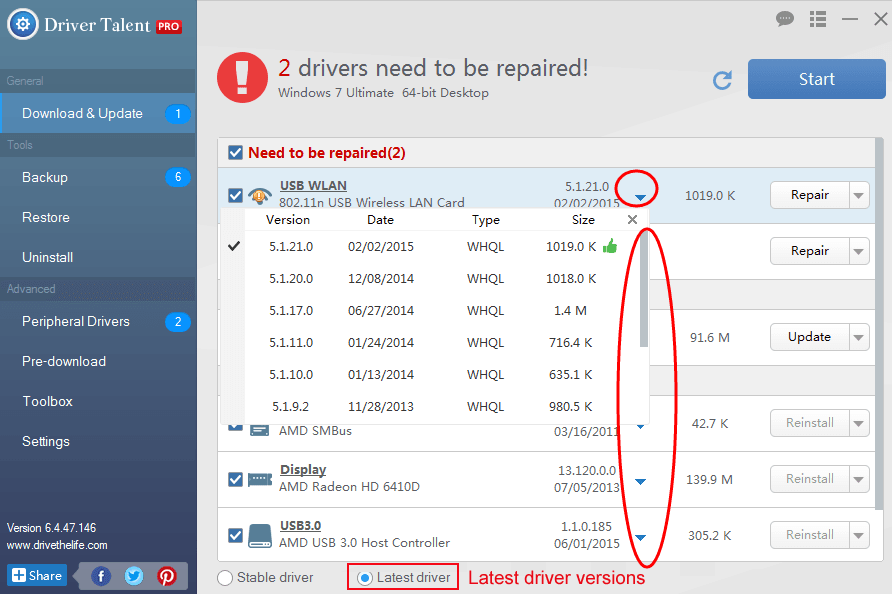 3. Perform a restart to make all the changes take effect.
Note: It is better to backup drivers before the driver changes in case other system problems occur. Besides the drivers for Surface Pro 4, you can also use Driver Talent to download drivers for other Microsoft Surface machines, like Microsoft Surface Book drivers, Surface Pro 3 drivers, Surface Laptop drivers, etc.
All of the above are the best solutions to download Surface Pro 4 drivers and fix the driver issues. If you encounter any problems when downloading or installing drivers for Microsoft Surface Pro 4 laptop, please go to the comment section below or click the LEFT MENU on this page for help. Any other driver issues, please see Windows Driver Solutions on this site.
Recommended Download