Nvidia GeForce 425.31 WHQL Driver Is Ready to Support DirectX Raytracing
Jun. 14, 2022 / Updated by Bessie Shaw to News
Los Angeles, Calif. - April 11th, 2019 - The highly anticipated Nvidia GeForce DXR-enabled 425.31 WHQL driver is finally rolled out. Nvidia has honored its promise made at the GDC (Game Developers Conference) last month. This is definitely a good news for gamers, because this driver adds support for DirectX Raytracing (DXR) on GeForce GTX 10/16 series graphics cards and optimizes the gaming experience for Anno 1800. Let's take a look at it.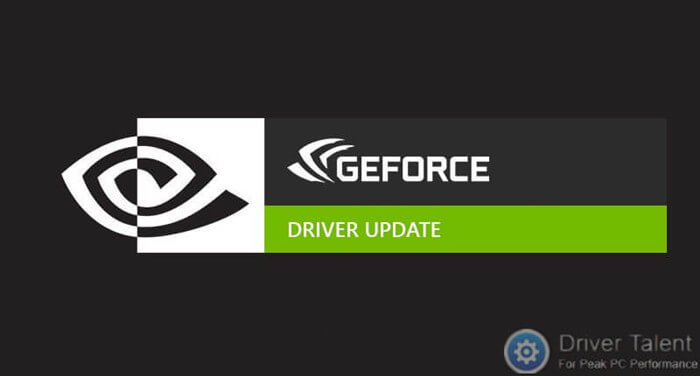 Highlights in Version 425.31 WHQL DXR-enabled Driver
It is no doubt that the DirectX Raytracing support is the focus of the Nvidia 425.31 WHQL driver. However, not all GTX series GPUs will get supported. Now only the GeForce GTX 1060 6GB (and higher) and GeForce GTX 1660 (and higher) GPUs are supported. And the performance will vary. Furthermore, the followings are also worth noting.
Game Ready
Provides the optimal gaming experience for Anno 1800.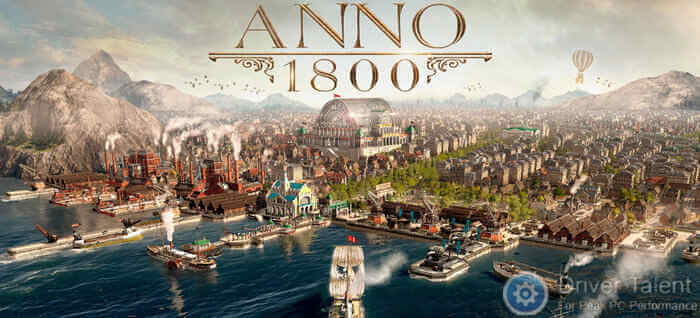 3D Vision Profiles
Added or updated the following 3D Vision profiles:
Anno 1800 - Not recommended
Software Module Versions
nView - 149.77

HD Audio Driver - 1.3.38.13

NVIDIA PhysX System Software - 9.19.0218

GeForce Experience - 3.18.0.94

CUDA - 10.1

NVIDIA Control Panel - 8.1.951.0
You may also like to check out:
Fixed Issues in Version 425.31
[SLI][Adobe]: With SLI enabled, artifacts may appear in Adobe applications. [2533911]

[ARK Survival Evolved]: Fixed random crashes on GeForce RTX 20 series GPUs. [2453173]

[Tom Clancy's Ghost Recon Wildlands]: The game crashes when accessing the inventory menu. [2404783]

[The Witcher 3]: Blue-screen crash occurs randomly with Bad Pool error during gameplay. [2449346]

[The Evil Within 2]: Artifacts appear when Texture Filtering is set to High Quality in the NVIDIA Control Panel. [2526817]

[Fabfilter plugins]: Applications crash when using the Fabfilter plugin. [2532725]

[ASUS ROG Strix GL702VS notebooks]: Fixed corrupted graphics in games on ASUS ROG Strix GL702VS notebooks. [2535373]

[Titan X][GTA V][Stereo]: With Stereo enabled, OUT of Memory message appears when launching the application. [200317778]
Open Issues in Nvidia Version 425.31 WHQL Driver
There are also some open issues included in Nvidia version 425.31 WHQL GeForce Game Ready driver.
Windows 10 Issues
[Surround][G-SYNC][Pascal GPU]: G-SYNC does not engage when using Surround resolution. [200505986]

[NVIDIA Control Panel]: When the 3D Settings page->Vertical Sync setting is set to Adaptive Sync (half refresh rate), V-Sync works only at the native refresh rate after rebooting the system. [2543187]

[Shadow of the Tomb Raider][Ansel]: Invoking Ansel in the game causes the game to slow down or crash. [2507125]

Random desktop flicker occurs on some multi-display PCs. [2453059]

The desktop on the primary monitor flickers when playing videos on the secondary monitor. [2552316]
Operating System Issues
(To work around, open the NVIDIA Control Panel >Change Resolution page, select "Use NVIDIA color settings", then set the Output color depth to 8 bpc.)
Application Issues
Some games and applications are designed to run at a fixed frame rate, and consequently do not take advantage of NVIDIA G-Sync. To prevent issues, G-Sync may be disabled for those applications.
The Nvidia GeForce 425.31 WHQL driver is ready now. You can download it from Nvidia's website or via the GeForce Experience app on Windows to try it out. Click here to see the complete release notes.
It's recommended that you create a system restore point before installing this new GeForce Game Ready driver. Then if your computer runs into issues after the installation, you can perform a system restore to resolve them quickly. You'd better use a professional driver manager like Driver Talent to back up all the drivers on your computer as well.
Welcome to leave comments below if you have any questions. You are also welcomed to share your views on the Nvidia 425.31 WHQL GeForce Game Ready driver. If you are searching for solutions to some common driver-related issues, please go to the Windows Driver Solutions section on this site.
Recommended Download