Fix: SteamVR Crashing on Launch after Windows 10 Creators Update
Jun. 24, 2022 / Updated by Bessie Shaw to Windows 10
Lots of users are suffering SteamVR crashing on open with the error message "SteamVR has stopped working" after upgrading to Windows 10 Creators Update. That is not cool for hardcore players. You may have tried reinstalling the SteamVR or HTC vive software driver, turning out no luck. Or you can launch the games from Steam and they work well, but when it comes to the pushing the menu button, there is no SteamVR overlay or any of the menu items.
To get rid of this annoying SteamVR crashing at startup bug, just follow below top 3 ways.
Method 1. Update NVIDIA Drivers to Fix SteamVR Crashing after Windows 10 Creators update
Mostly, the broken SteamVR error is happening inside the NVIDIA driver. That is to say, driver or software compatibility issues may occur after Windows 10 Creators Update, causing the NVIDIA driver crashes, which lead to SteamVR collapse at startup issue. That's approved by what people are reporting with reinstalling the NVIDIA graphics driver helping out of SteamVR malfunction in Windows 10 CU. Please note that remove your current NVIDIA drivers completely before any updates. If you don't know how to delete drivers, you can refer to the post uninstall all the NVIDIA software and drivers.
To get the latest NIVIDIA driver (r381) update, you can download it from NVIDIA support page or use the NVIDIA GeForce Experience to do so.
If you prefer a quick way to get the best-matched NVIDIA display driver and solve the SteamVR crashing on open hitch, an automatic driver issue troubleshooter, like Driver Talent, is recommended. It can download and update the most compatible NVIDIA drivers for Windows 10 CU with just one click.
Click the button below to get Driver Talent in a flash.

Step 1. Identify Improper NVIDIA Drivers
Click "Scan" to make a full detection for the outdated, missing, broken or corrupt drivers, Windows 10 NVIDIA drivers included.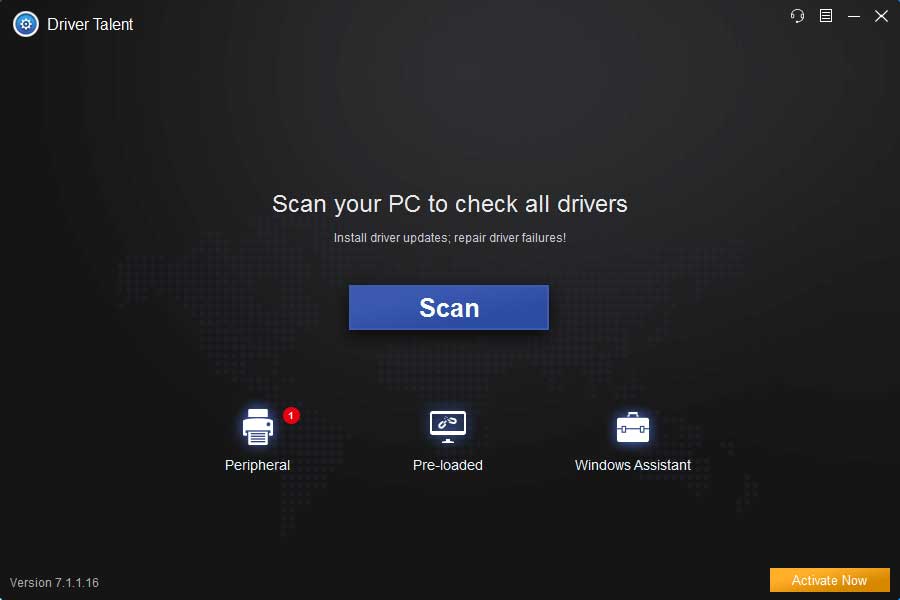 Step 2. Download and Update NVIDIA Drivers
Note: In case you may need to roll back to any specific driver later, you'd better back up drivers before any changes.
Click "Repair" to download and install the proper NVIDIA graphics driver for Windows 10 CU. You are also able to update to the latest driver version by clicking "Update".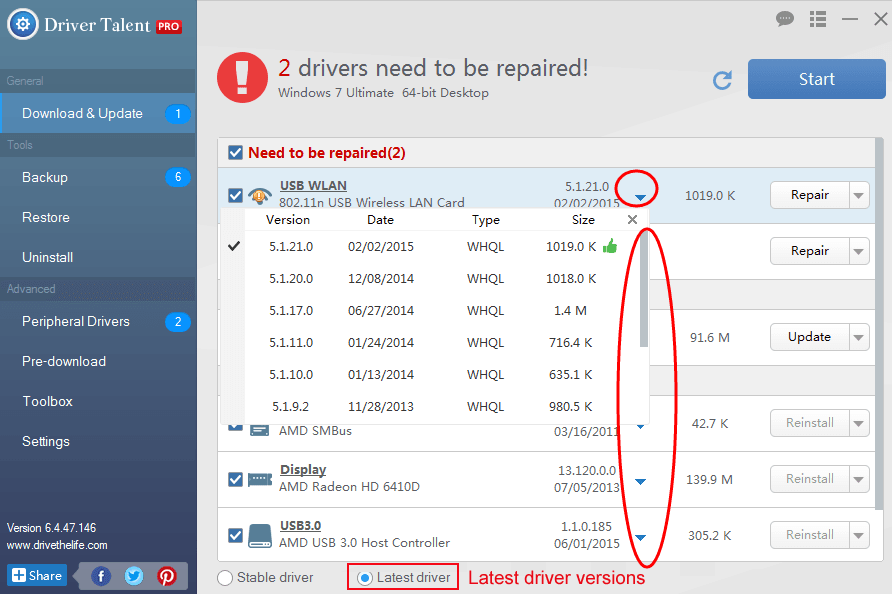 Step 3. Restart Your PC
Reboot your computer to make the newly installed NVIDIA display driver come into effect.
Then you should be able to open the SteamVR normally with no breakdowns.
Method 2. Uninstall GeForce Experience to Troubleshoot SteamVR Crashing on Open Error
According to many users who have met the SteamVR fails to launch glitch in the Creators Update, uninstalling GeForce Experience could be helpful to revive the SteamVR back to. If that fails, try updating GeForce Experience to check whether the SteamVR crashes dilemma persists.
Method 3. Roll Back Windows OS to Extricate from SteamVR Crashing on Windows 10 CU
Should you tried the above two solutions but no dice, after all, you might as well consider the system restore. It allows you to revert to the PC's state to that of a previous point in time which helps to bring the broken SteamVR back to work. Below is how.
1. Press Win + I to open Settings.
2. Click Update & Security >Recovery >Advanced startup >Restart now >Troubleshoot.
3. Choose the Go back to the previous build option.
Here you can select which Windows version you want to revert back and follow the on-screen tutorials to roll back to Windows 10/8.1/8/7 to fix Creators Update SteamVR crashing on W10 CU issue.
You may also like to check out:
How to Fix HTC Vive Driver Failed Error 200 on Windows
SteamVR Error: HTC Vive USB Errors and Troubleshooting
Hope you can resolve the SteamVR crashing when it is opened on Windows 10 CU. If you have more workarounds on fixing SteamVR crashing on launch problems, please share with us in the comments section or go to our forum for further discussion.
Recommended Download