Windows 10 Insider Preview Build 17704 (Redstone 5) Released
Jun. 08, 2020 / Updated by Bessie Shaw to News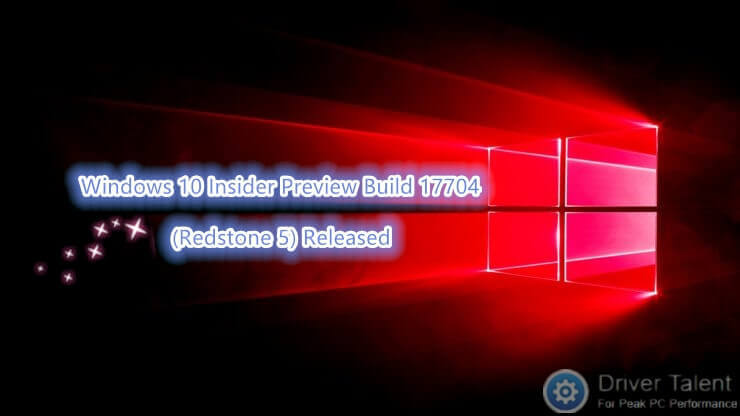 Microsoft rolled out Windows 10 Insider Preview Build 17704 (Redstone 5) to insiders in the Fast ring on June 27th. This beta build is part of the Redstone 5 (Windows 10 version 1809) development branch, which is expected to be launched around October this year.
Windows 10 Build 17704 comes with lots of improvements and new features, including improvements to Microsoft Edge, a new Skype for Windows 10 update, new Diagnostic Data Viewer features, etc. Let's see what's new in Build 17704 in detail.
Improvements to Microsoft Edge
1. A new Microsoft Edge "BETA" icon is introduced, which will be only seen on Insider Preview Build. This helps users better differentiate the official version and the Preview Build version of Microsoft Edge.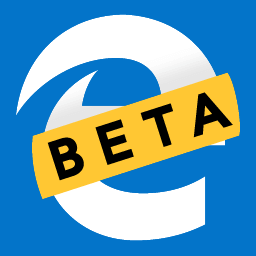 2. There are some subtle tweaks to the look of the tab bar in Microsoft Edge. A new depth effect of the Fluent Design System is added to the tab bar to help emphasize the active tab.

3. Microsoft Edge settings panel is redesigned for easier operation and more customization.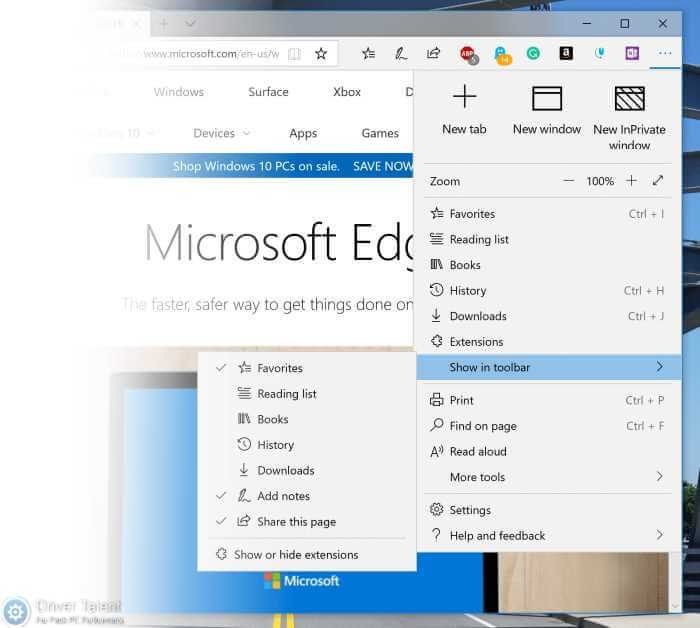 4. The Microsoft Edge toolbar items can be customized. You can customize which icons appear in the Microsoft Edge toolbar.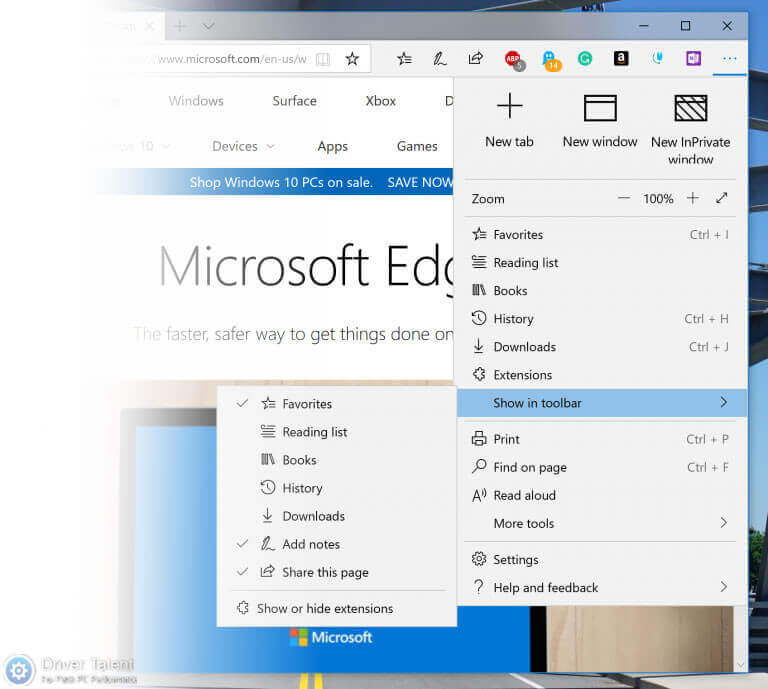 5. A new setting in Microsoft Edge is added to allow users to control whether media can play automatically. This setting is under Advanced Settings >Media autoplay.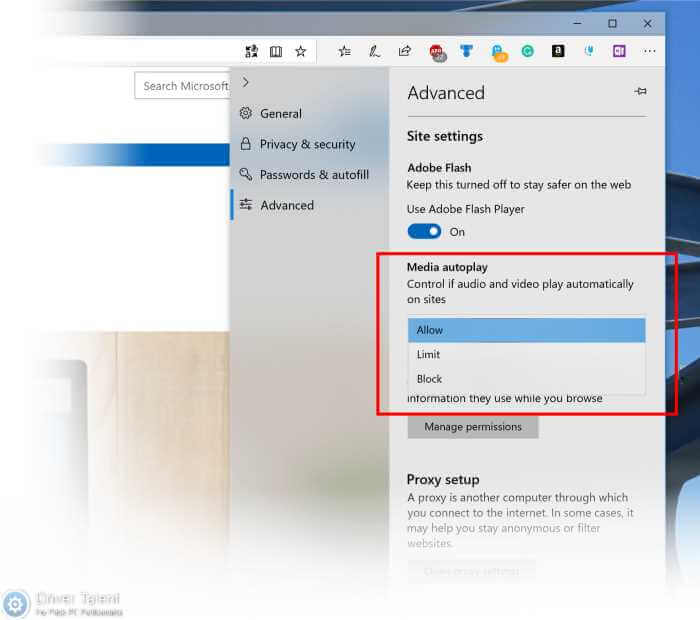 6. A new icon for PDFs is created. If Microsoft Edge is your default PDF handler, you will see the new icon for PDFs in File Explorer.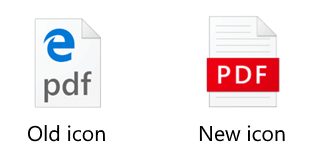 Also read: Fix Microsoft Edge Not Working on Windows 10 Creators Update
A New Skype for Windows 10 Update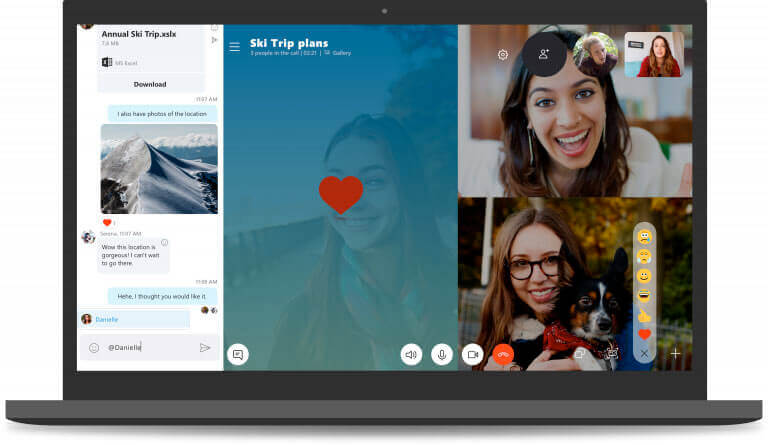 A new Skype for Windows 10 update with the latest and greatest capabilities is brought to Windows 10 users. Some new calling features and new layout are added. Users can even customize the themes through the application settings and take a snapshot of the important moment during calls.
New Diagnostic Data Viewer Features
There are some privacy improvements and new changes to the UI in the Diagnostic Data Viewer. Microsoft is committed to providing full transparency on what diagnostic data Windows collects, when the data is collected, and how users can control what to share. It is reported that users can directly view Problem Reports that have or will be sent to Microsoft now.
A New Video Viewing Mode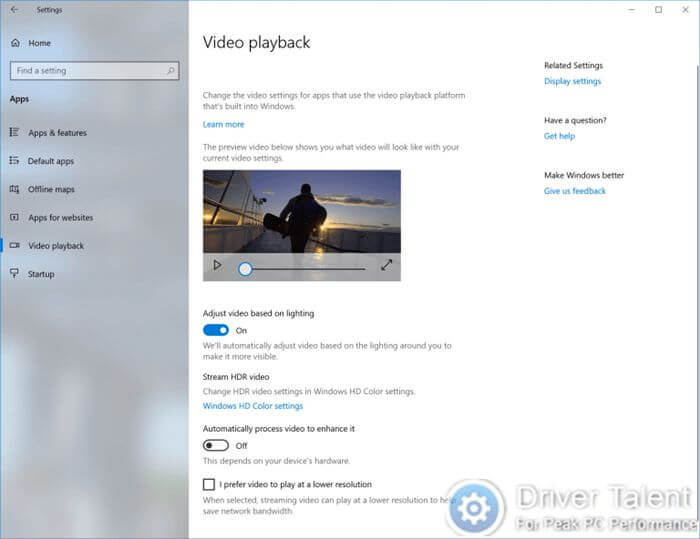 There's a new viewing mode designed to improve the visibility of videos when users are in a very bright environment. It uses the light sensor on the device to detect the ambient light, and then automatically adjusts the video. You can go to Settings >Apps >Video playback to turn on "Adjust video based on lighting" if needed.
Also read:

Typing Insights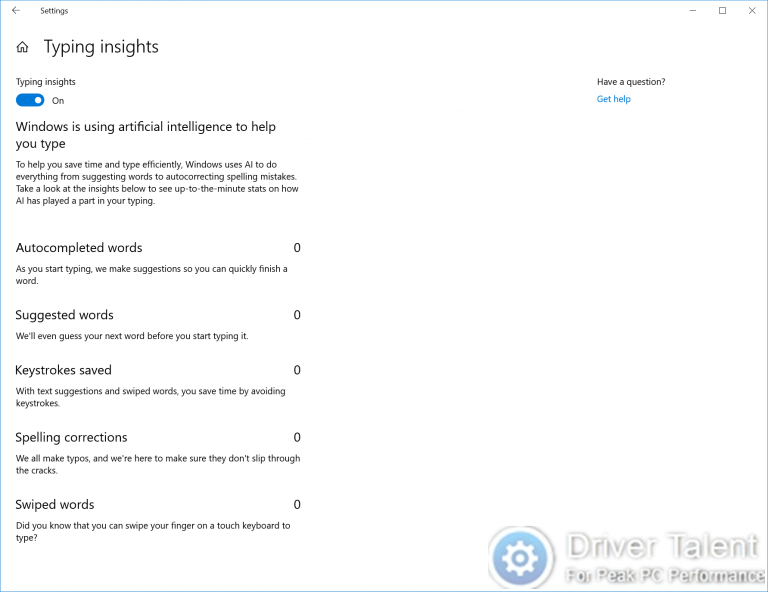 Windows 10 Build 17704 comes with Typing Insights, which will show you the stats about how the AI technology has been helping you type with efficiency if you use the software keyboard on Windows. Go to Settings >Devices >Typing and click "View typing insights" link, then you can see the stats.
These improvements and new features are just the tip of the iceberg in this Insider Preview Build. There are still many other improvements and fixes. To see the entire release report, you can click here to read the post from Windows Blogs.
If you are trying to install Windows 10 Insider Preview Build 17704 (Redstone 5), don't forget to create a system restore point at first to prevent your computer from running into problems. It is also highly recommended to use a professional driver manager like Driver Talent to back up the drivers. More solutions to Windows 10 update issues can be accessed in the Resource Center section on this site.
Recommended Download