Top 3 Ways to Fix WMI Provider Host High CPU Usage after Windows 10 Creators Update
Jul. 17, 2019 / Updated by Bessie Shaw to Windows 10
Substantial users report that WMI Provider Host (WmiPrvSE.exe) keeps spiking CPU after Windows 10 Creators Update, which lags the system and leads to slow PC performance.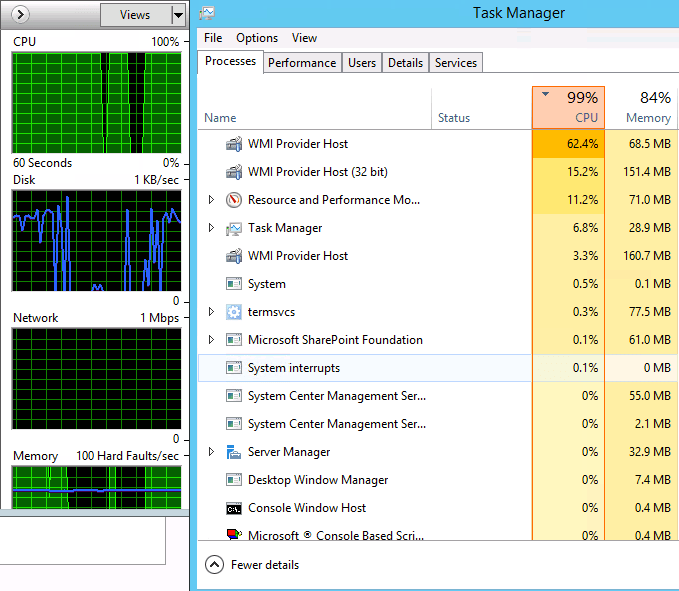 You may wonder what the WMI Provider Host is and why it takes such a high CPU usage on Windows Creators Update in the Task Manager. WmiPrvSE, the acronym for Windows Management Instrumentation Provider Service, functioning as the host to ensure all of the Windows management services to operate, without which programs in Windows would be difficult to running normally, resulting in unexpected computer issues like blue screen, black screen etc. To get rid of the WMI Provider Host consuming lots of CPU on Windows 10 CU issue without disabling it, here in this post, we list top 3 workarounds for you. You can go through them one by one until the WMI Provider Host high CPU usage is relieved.
Method 1. Scan for Viruses and Malware
It is highly recommended to run a virus and malicious software check after installing Windows 10 Creators Update since the problem could be caused by those malware attacks. Therefore you'd better remove them once they are detected.
Method 2. Restart WMI Provider Host Service on Windows 10 Creators Update
It has been reported by numbers of users who came across the Windows 10 WmiPrvSE.exe high disk usage malfunction on the Creators Update that restarting the WMI Provider Host Service is effective to troubleshoot 30%-50% CPU usage issue related to WmiPrvSE. Below is how.
1. Press Win + R to launch the Run command, typing "services.msc" into the search box and then hit Enter.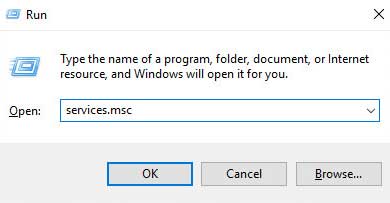 2. Scroll down the Service items to select Windows Management Instrumentation and then click Restart.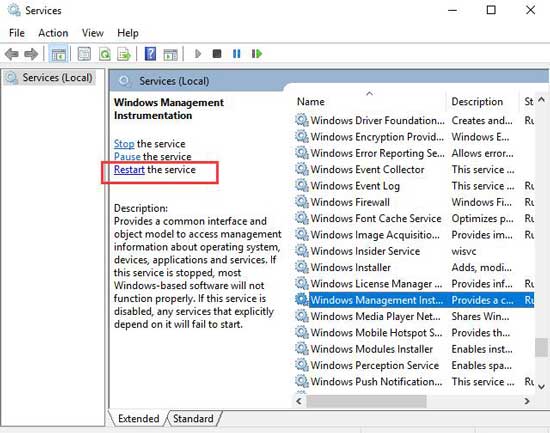 Reboot your computer and check whether the problem solved. If continues, you should restart other WMI Provider Host related Service as below steps.
1. Type "cmd.exe" in the search bar to bring out the Command Prompt and choose Run as administrator.
2. In the Command Prompt window, type the following commands one by one and then hit Enter.
• net stop iphlpsvc
• net stop wscsvc
• net stop Winmgmt
• net start Winmgmt
• net start wscsvc
• net start iphlpsvc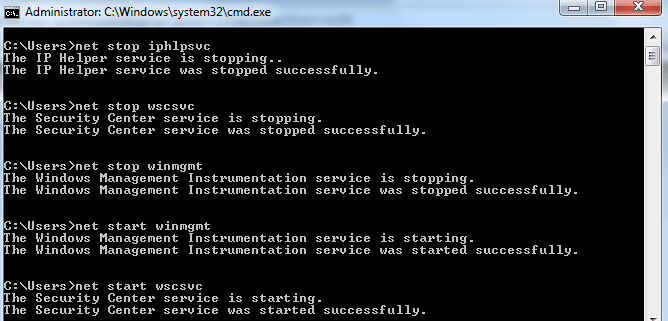 3. Reboot your computer to see if the WMIPrvSE Exe high CPU and WMI Provider Host error persists.
Method 3. Uninstall Problematic Programs and Drivers
Drivers or applications may become incompatible after Windows OS update. If you installed or updated any program or driver lately, remove its service in Windows Service or uninstall it.
For problematic programs, you can use Event Viewer to diagnose.
1. Press Win + X to choose Event Viewer.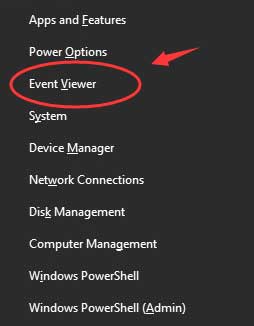 2. Click View and then select Show Analytic and Debug Logs.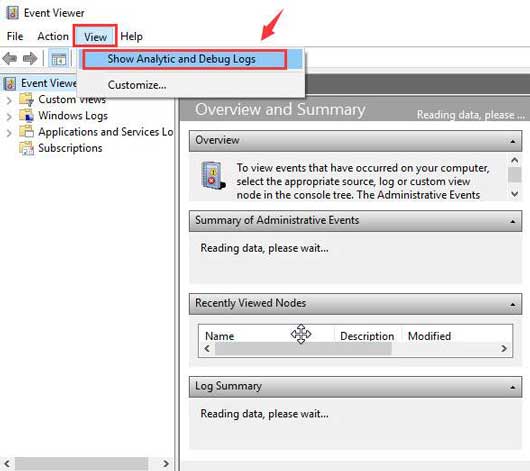 3. On the left pane, follow the path: Applications and Service Logs >Microsoft >Windows ? WMI Activity >Operational log. Write down the event ID listed as Error.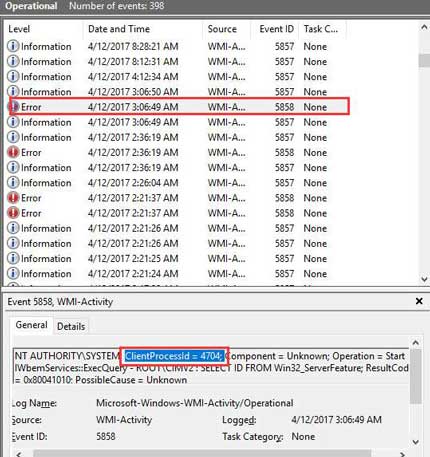 4. Press Win + X to choose Task Manager.
5. Turn to the Services tab and locate the processes with matching IDs as marked Error in the Event Viewer.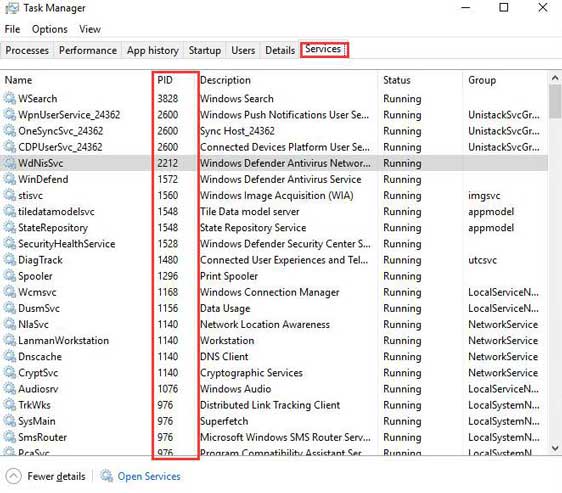 6. Choose either Uninstall or Disable to remove the service.
To uninstall incorrect device drivers that result in Windows 10 Wmiprvse excessive usage, you can use a professional driver troubleshooter, like Driver Talent. It could repair drivers and update you the most compatible ones within 2 minutes. Click the button below to get it and then follow the 3 easy steps below to remove incorrect drivers.
Step 1. Identify Drivers Issues
Click "scan" and Driver Talent will identify all the incorrect drivers installed on Windows 10 Creators Update.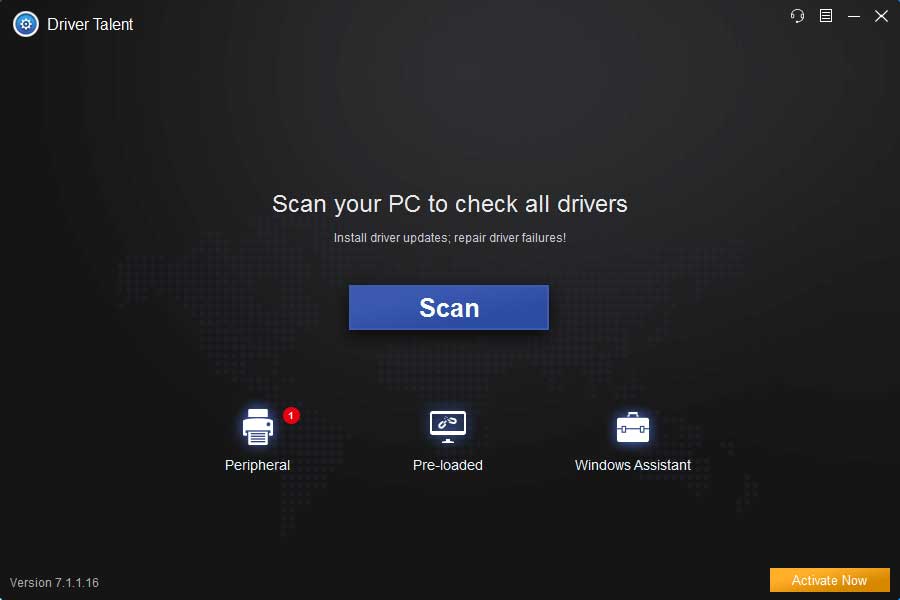 Step 2. Update Drivers for Windows 10 Creators Update
Click "Download" or "Update" to install the best-matched drivers to resolve the Windows 10 WMI Provider Host causing extreme CPU usage bug after Creators Update.
Notes:Backup your drivers in advance in case you may need to roll back drivers in the future. And it is not recommended update what aren't broken.
Step 3. Reboot Your PC
Reboot your computer to make the newly updated drivers come into effect.
See Also:
Hope this article could be helpful for you on troubleshooting WMI Provider Host High CPU usage after upgrading to Windows 10 Creators Update. If you have more workarounds on the WMIPrvSE Exe excessive CPU hitches, please share with us in the comments section or in the OStoto official forum.
Recommended Download