802.11n WLAN Adapter Drivers for Windows 10, 8.1, 8, 7, Vista, XP
Jun. 16, 2022 / Updated by Daphne to Windows Driver Solutions
With COVID-19 continuing to affect more countries around the world, many people are forced to stay home from work and schools are moving to distance learning. The frequency of using your home computer has increased significantly. If you have a laptop that supports 802.11n WLAN mode or if you have an 802.11n WLAN USB 2.0 device, you need to install or update the 802.11n WLAN driver to add support for Windows systems, like Windows 10, 8, 7, etc..
How to Install 802.11n WLAN Driver Updates for Windows 10, 8.1, 8, 7, Vista, XP
802.11n, an addition to the 802.11 family of standards, is a wireless network specification that uses multiple antennas to increase the WLAN speed. To experience a high speed and smooth surfing with the wireless, you can follow the 4 common ways below to update your 802.11n drivers for Windows 10, Windows 8.1, Windows 8, Windows 7, Windows Vista or Windows XP.
Way 1: Check the date and version of the wireless driver running on the PC
Step 1. Right-click Start Menu and click Run,then press cmd.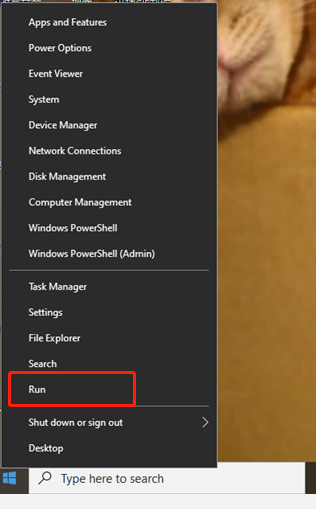 Step 2. Enter the following command:netsh wlan show drivers, and you should get a screen like the one below:
Way 2: Update 802.11n WLAN Driver Manually
If you have the unidentified network issue or no WiFi unfortunately, or Windows fails to install the 802.11n driver, you need to install the 802.11n driver manually.
Step 1. Use Windows shortcut keys Win + X to launch the Jump List.
Step 2. Select Device Manager.
Step 3. Expand the Network adapters entry.
Step 4. Locate the 802.11n network adapter.

Step 5. Right click on the 802.11n network.
Step 6. Select Update Driver Software.
Step 7. Choose Browse my computer for driver software.
Step 8. Cick on the Browse button to locate the 802.11n driver file you've downloaded and saved.
Step 9. Click on the Next button.
Step 10. Follow the instructions on to update the driver.
Note:
1. You can download the exact 802.11n WLAN driver from the manufacturers' websites or search and download the 802.11n WLAN adapter driver from this page.
2. For those who have had a PC of clean-installed Windows 10 Anniversary, it is difficult to install 802.11n drivers without digital signatures. For more information about that, see: Fix: Driver Signature Issue on Windows 10 Anniversary and How to Check Unsigned Drivers on Windows.
Way 3: Update 802.11n Driver via the Windows OS
Once you plug in your 802.11n WLAN adapter, Windows will recognize the new device automatically and try to load proper 802.11n Wireless LAN card driver. When you see Found New Hardware notice from the bottom right corner of the screen, just let Windows do its jobs on.
Note: This should be finished when there is Ethernet or WiFi connection available.
More detailed operations are in this video: How to update 802 11n WLAN driver?
Way 4: Update 802.11n Wireless LAN Driver via Driver Talent
The failed driver installation by Windows may make you crazy. Also, the manual driver installation takes your too much time and may cause some other computer problems, such as DRIVER_IRQL_NOT_LESS_OR_EQUAL error, 100% disk usage, Windows 10 graphics error 43, etc..
If you're bothered with such headaches, you can use Driver Talent to download 802.11n WLAN drivers automatically, with which you can one-click download Ralink 802.11n WLAN drivers, Realtek 802.11n WLAN drivers, Atheros 802.11n WLAN drivers, etc. for your Dell, Asus, Lenovo, HP, Acer, IBM, etc. devices.
Click on the button below to get one directly.
Follow the 3 easy steps below to do a free scan and update your 802.11n driver.

Step 1. Click Scan to detect the outdated 802.11n driver on your PC.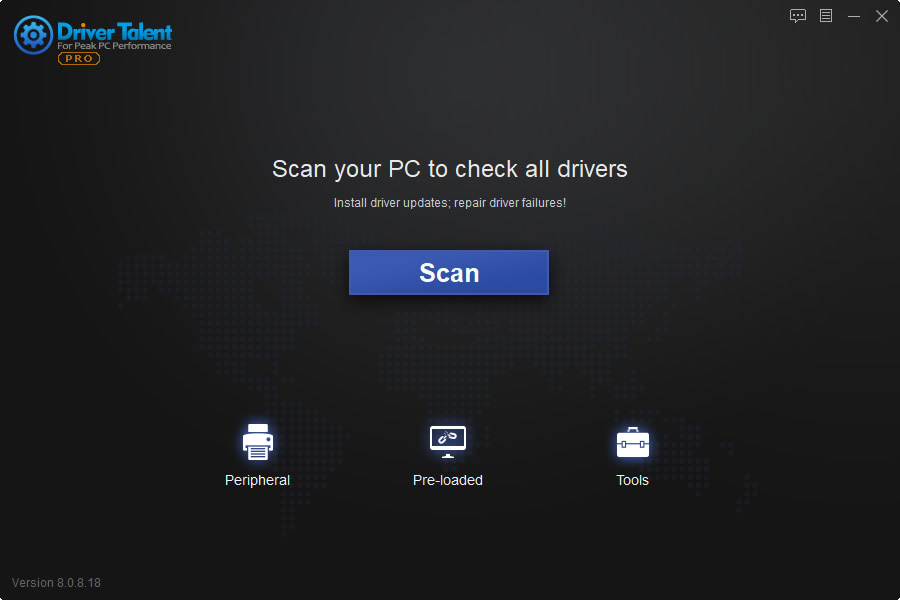 Step 2. Click Update to download and install the latest wireless driver automatically.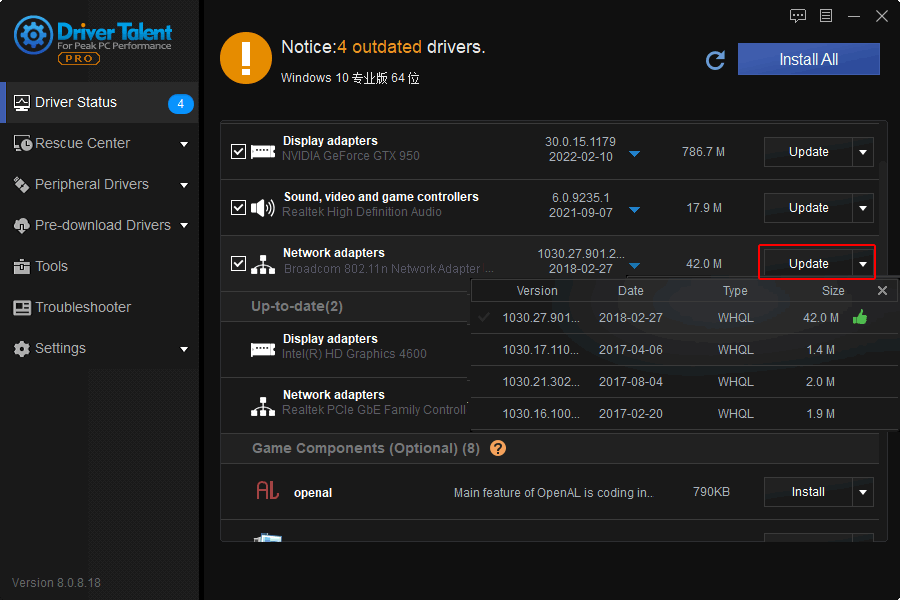 Step 3. Perform a restart to ensure that all changes take effect properly when the update has finished.
Note: Don't forget to back up drivers before any system changes. Also, create a system restore point in case unexpected computer issues happen.
The related posts may also interest you:
If you have any doubt related to 802.11n WLAN driver update, don't hesitate to ask the same under the comment section of this page, or click the SUPPORT BUTTON on the left of this page. We will be happy to answer your questions. If you have any other Windows driver-related issues, such as no WiFi available, see Windows Driver Solutions please.
Recommended Download