How to solve video lagging, stuttering and glitching on Windows 10
Jun. 24, 2022 / Updated by Daphne to Windows 10
Nvidia/Intel HD/AMD display issues after Windows 10 update
Windows 10 update issues involve many users, and these issues include no Wi-Fi on Windows 10, no sound, black screen, screen flickering, and Windows 10 display issues. We have listed the best solutions to these problems, you can try them. This article focuses on the display errors after Windows 10 update and solutions to easily fix Windows 10 display problems.
Note: Graphics card is also called video card, display adapter, video adapter, graphics adapter or graphics card.
The most common display problems in Windows 10

When installing Windows 10, I received the error message "You may be experiencing display problems" from the computer.

After Windows 10 automatically updates the Nvidia graphics driver through Windows Update, the system display output crashes.

After Windows 10 is upgraded, the image rendering effect is not good.

When playing video games on Windows 10, especially when playing 3D games, you will encounter stuttering problems.

Windows 10 encountered a problem while installing the display driver.

Graphics problem detected.

The screen is deformed or elongated, with gray lines or green blocks.

Windows 10 does not detect the graphics card.

GPU is not detected after Windows 10 update.

After installing Windows 10, the GPU driver does not work, or the video card is not detected on Windows 10.

Weird lines are all over the computer screen, or a black screen appears after the Windows 10 update.

After setting up Windows 10, it cannot be found in the PC video card.
In fact, when the Windows 10 technical preview was released, Microsoft had warned you about AMD graphics issues. Whether you are using an Intel HD graphics card, Nvidia graphics or AMD graphics, please try the following methods to solve the graphics problem.
How to solve Video Lagging, Stuttering and Glitching on Windows 10
Method 1. Excessive browser cache will cause audio/video freezing problem
Regularly cleaning the browser cache can reduce the chance of video freezes. Before making any software updates to resolve video rendering issues, please clear the cache, cookies and Temp files.
Method 2. Update your graphics driver and wireless driver
As we mentioned above, the driver issues, especially the graphics drivers (Nvidia graphics drivers or AMD graphics drivers) and the wireless adapter drivers can be the causes of the video stuttering and lagging trouble on Windows 10 since drivers can go outdated or faulty after Windows OS Update which leads to the computer issues like video freezes or delay, installation stuck and high CPU usage etc.
To update them for Windows 10, you can manually uninstall them in Device Manager and then go to your graphics card's manufacturer website like AMD, NVIDIA, Intel, Acer, HP etc., drivers support page for help. If you prefer a quick and safe way, you can try a professional one stop driver updater, say Driver Talent, an automatic driver updater to update you the latest graphics drivers and other more drivers within two minutes.
Click the button below to grab Driver Talent instantly.
Step 1. Click "scan" to let Driver Talent identify all the incorrect drivers installed on Windows 10.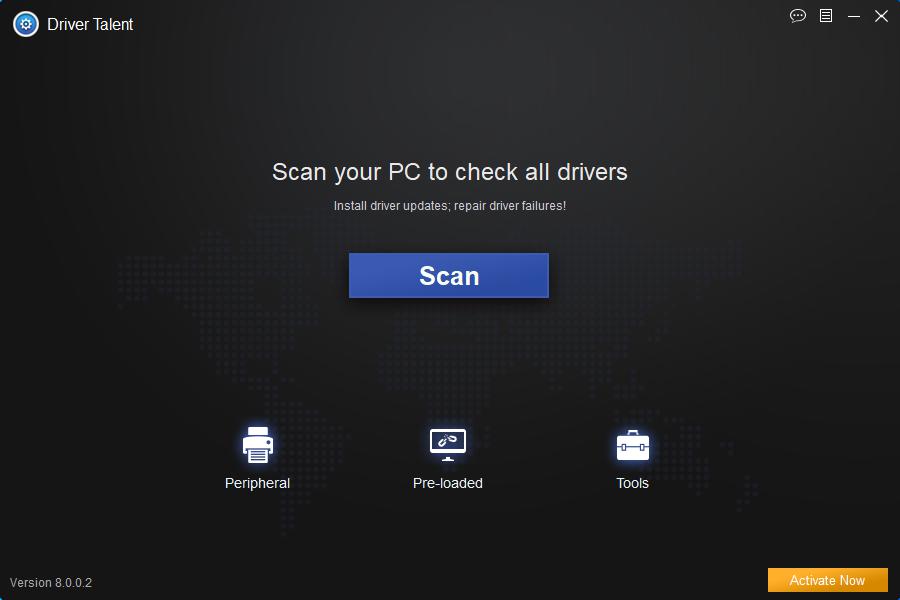 Step 2. Click "Download" or "Update" to install the best-matched drivers to resolve the Windows 10 stuttering streaming video error.
Notes:Backup your drivers in advance in case you may need to roll back drivers in the future. And it is not recommended update what isn't broken.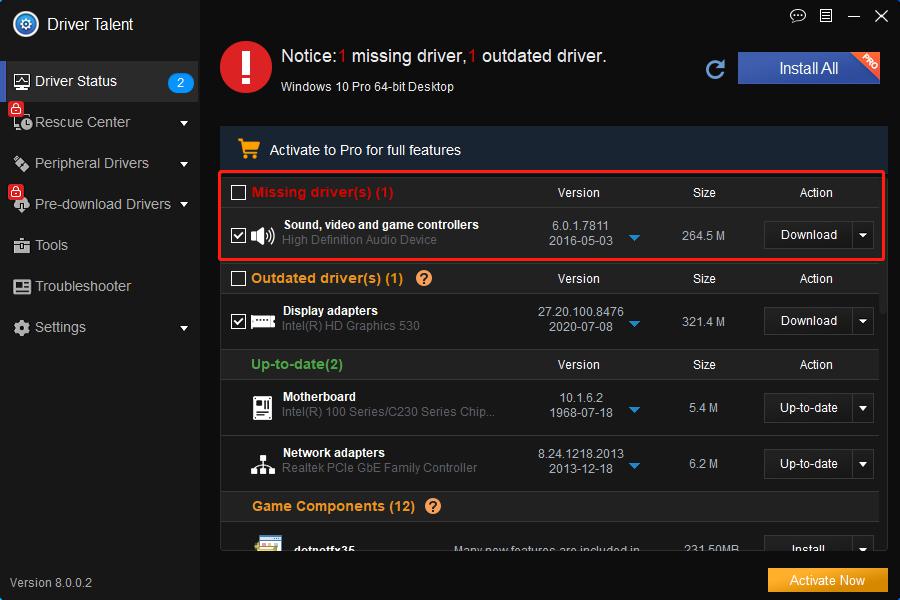 Step 3. Reboot your computer to make the newly updated drivers come into effect.
Then you should be able to stream the videos with no stutters.
Method 3. Uninstall Malwarebytes to fix Windows 10 video stuck error
It is said that users who suffer from such intermittent videos say that Malwarebytes may also cause streaming video lag errors. Some companies, such as Bitdefender, have officially pleaded guilty. If you try to update the sound card driver, graphics driver and network card driver without any luck, you should delete those Malwarebytes to check if there is a video stuck issue.
Method 4. Update the video player to solve video freezing and lagging issues
Update the video players you installed on Windows 10, such as Adobe Flash Player, Quick Time Player, DivX Web Player, Microsoft Silverlight and other common video players, because these software may not be compatible with Windows OS updates, which may cause Video streaming problem.
Method 5. Upgrade the Windows operating system to the latest version of Windows 10
The incompatibility between the version of the windows system and the software may also cause video playback to freeze. Keeping windows always up to date is the best solution to avoid such problems.
Note: Before updating the system, be sure to back up the files in your computer.
If the above solutions are still not working, you might need to wait until a hotfix is released by the Redmond gaint or roll back to previous version of Windows 10.
These related articles may also interest you:
If you have any other Windows 10 display problems, leave it in the comments section below or click the SUPPORT menu button on the left of thispage. We'll try to help out. Any other Windows 10-related issues, please see Windows 10 section on this site.
Recommended Download