[Fixed] Win10 cumulative update KB4592438 brings high CPU and SSD crash issues
Jun. 24, 2022 / Updated by Daphne to Windows 10
The German website BornCity reported that Microsoft had two problems in the Windows 10 update released on December 8. One problem is that when these users run the chkdsk c: /f (that is, scan the disk and fix the problem immediately), their computer will display a blue screen of NTFS file system error and cannot start. Another problem is that it has also introduced a serious performance issue where users will notice high CPU usage when doing normal tasks and FPS drops in games. It is not known how common this error is, but many users have confirmed that it is affected. Therefore, we recommend that users who have not installed the latest update KB4592438 and postpone this update until Microsoft provides the final fix.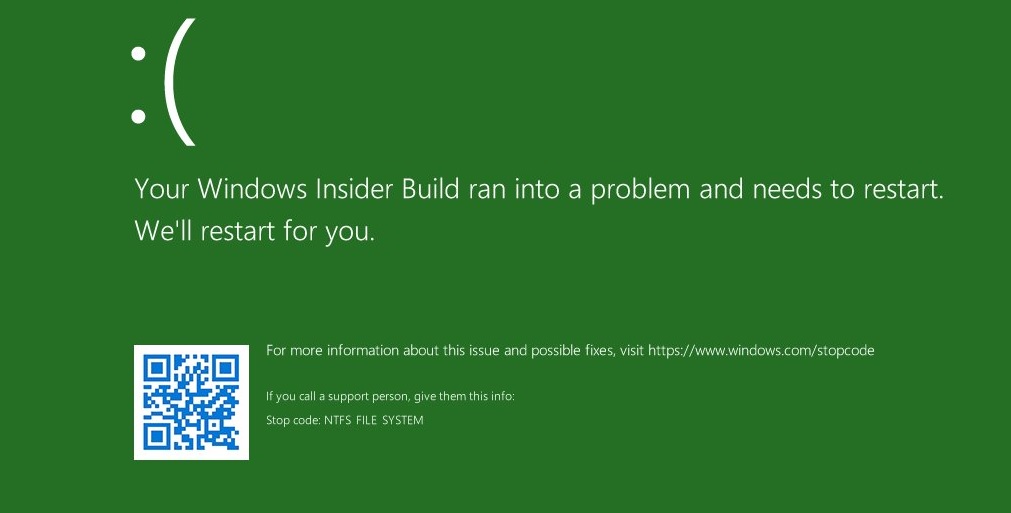 How to Resolve high cpu and ssd crash issues Caused by Update KB4592438
Method 1.Uninstall the installed updates KB4592438
Try to uninstall the KB patch installed on the system by using the CMD command.
Step 1. Enter the command in the opened command prompt Administrator.

wusa /uninstall /kb:xxxxx

Among them, /uninstall means uninstall, and /kb:XXXXXXX is the update to be uninstalled.
Step 2. Press Enter to perform uninstallation.

If the problem persists, it is recommended that you try to roll back your system version. Open Setting =>Update and security =>Recovery =>Back to the previous version of Windows 10.
Method 2. Revert Back to the Previous Version of Windows 10
This is also one of the most effective ways to deal with update issues. If you've created a restore point, you can directly use the system restore feature to roll back your system. This post is for your reference: How to Use System Restore to Fix Windows 10 Issues.
Method 3. Modify Registry to Block Windows 10 Edge Update KB4592438
To get rid of the slow computer issue caused by the Edge Update KB4559309, the second method you can try is to block the update by modifying the Registry. Follow these steps:
Step 1. Type "regedit" into the search box on the taskbar and then select the top result for Registry Editor to open it.
Step 2. Navigate to this path: HKEY_LOCAL_MACHINE\SOFTWARE\Microsoft.
Step 3. Right-click on the Microsoft folder, select New, and then select Key.
Step 4. Name it "EdgeUpdate" and hit Enter to save the changes.
Step 5. Right-click on the new "EdgeUpdate" key that you just created and select New, then select DWORD (32-bit) Value.
Step 6. Name it "DoNotUpdateToEdgeWithChromium" and hit Enter.
Step 7. Double-click on DWORD and change the value from 0 to 1, then click on OK.
Step 8. Reboot your computer. And the update should be blocked.
That's it. If you have any questions about how to fix the slow computer issue caused by Windows 10 Update KB4559309, please leave your comments below.
Bonus Tip 1: Intel's DSA causes users to randomly see high CPU usage
Uninstall the Intel software or cumulative update, and then temporarily suspend the update. As always, before uninstalling the cumulative update, make sure to make a backup and be aware of the security changes that will be made.Intel and Microsoft may be aware of this problem and are working on a solution that will be automatically applied through Windows Update or Intel DSA.
If you find it time-consuming to search proper driver downloads, or if you prefer a one-click solution, you can use Driver Talent. It is a reliable and professional Windows drivers download and update utility.
You can get and install the best-matched and safe driver updates you need in seconds. Also, you can use the software to quickly uninstall device drivers. Click the button above to save your time.
Here are 3 easy steps to update or uninstall drivers on your Windows laptop or desktop:
1. Click the Scan button after you launch Driver Talent. It will automatically detect those missing, outdated or broken drivers.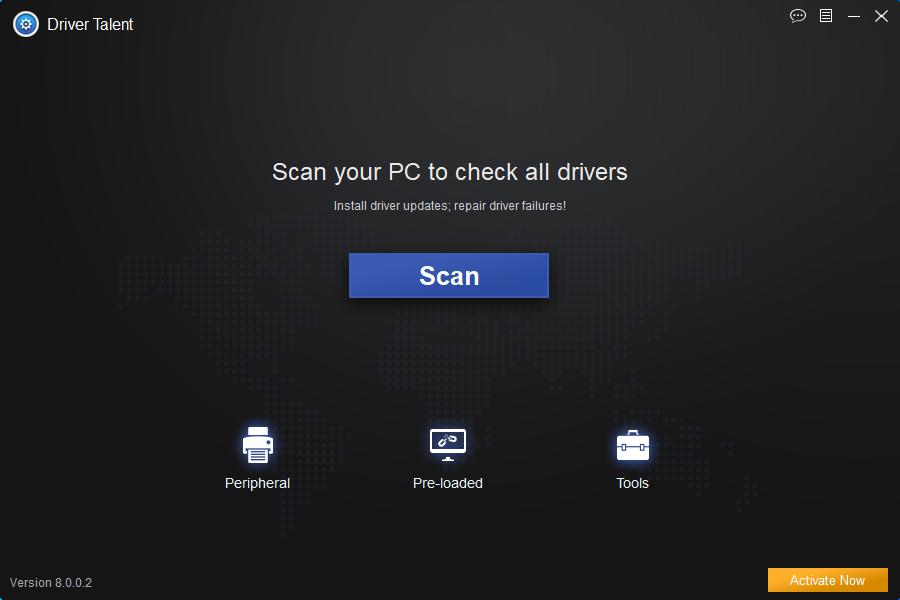 2. If you are going to update drivers, click the Update button directly after the scanning. The utility will download the compatible driver version for your machine.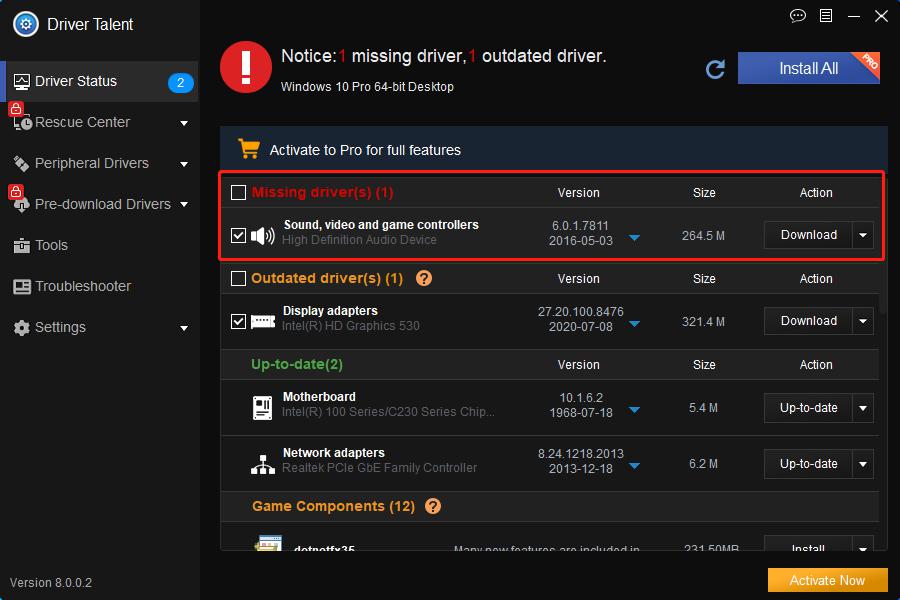 3. Reboot to make the newly driver download or the driver change take effect.
Note: You'd better back up your drivers before any driver changes in case other system problems occur suddenly.
Bonus Tip 2: Microsoft reports a repair method to fix SSD file system corruption
Step 1. After several startup failures, the system will enter the fault recovery station.
Step 2. select advanced options.
Step 3. select the command line.
Step 4. input chkdsk /f
Step 5. Waiting for the scan to complete, and enter exit.
Step 6. Waiting for the restart. If you enter the recovery station again, please choose to exit and enter Windows 10.

Related Posts:
That's it. This is how to troubleshoot the high CPU and SSD crash issues due to Windows 10 KB4592438 Cumulative Update. If you still fail to solve the "KB4592438 bugs", or if you encounter other issues after the latest Windows 10 updates, you can comment below or click the tech support menu on the left of this page for more help. Any other Windows 10-related issues please check solutions in Windows 10 section on this site.
Recommended Download