How to Fix Keyboard Not Working after Windows 10 Update
Jun. 24, 2022 / Updated by Bessie Shaw to Windows 10
The Windows 10 update comes with numerous new features and improvements, because it also brings problems and annoyances. Recently, a number of users report the keyboard not working after Windows 10 update issue. Below are two ways to help you troubleshoot the Update keyboard not working problem, also applied to Windows 10 Creators Update, Windows 10 Fall Creators Update and Spring Creators Update.
1. Turn Off Filter Keys to Fix Keyboard Not Working after Windows 10 Update
After installing the Windows 10 update, then the keyboard goes completely dead and can't type anything anywhere. The blue light is on, but all keys are not functioning. If you experience the same symptom, you could follow these steps to resolve the Windows 10 update keyboard not working problem.
Step 1. Click Start and then click Settings
Step 2. Click on Ease of access
Step 3. Click Keyboard in the left pane
Step 4. Turn off Filter Keys in the right pane
You may also like to check out:
Fix Mouse and Keyboard Not Working on Windows 10
How to Fix Keyboard Lag after Windows 10 Creators Update
2. Update the Keyboard Driver
There is high possibility that the outdated keyboard driver that causes your keyboard not working after Windows 10 update. Your system is upgraded, but your keyboard driver can't be upgraded automatically. The driver incompatibility triggers the issue. As such, you can employ a professional driver download utility tool like Driver Talent to automatically update your keyboard driver for Windows 10 in 2 minutes.All the drivers are well tested and safe.
Click the button below to download Driver Talent directly.

Take the following 3 steps to download the appropriate keyboard driver to fix your keyboard not working after Windows 10 update.
Step 1. Scan Your Computer
Launch Driver Talent. Click "Scan" to perform a full scan of your computer. Driver Talent will find out all faulty drivers and indicate the available keyboard driver updates.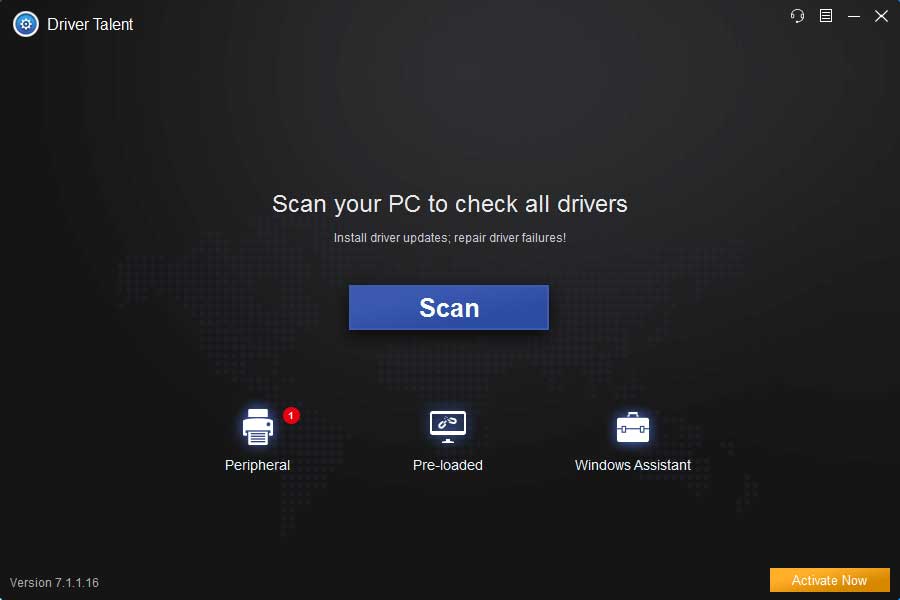 Step 2. Download the Keyboard Driver for Windows 10
You could click "Repair" to fix those outdated, corrupted, broken or missing device drivers, including your keyboard driver. Driver Talent will automatically download and install the best-matched driver version in the background.
You are also able to click "Update" to keep all your drivers up to date. Don't update what ain't broken for stable performance.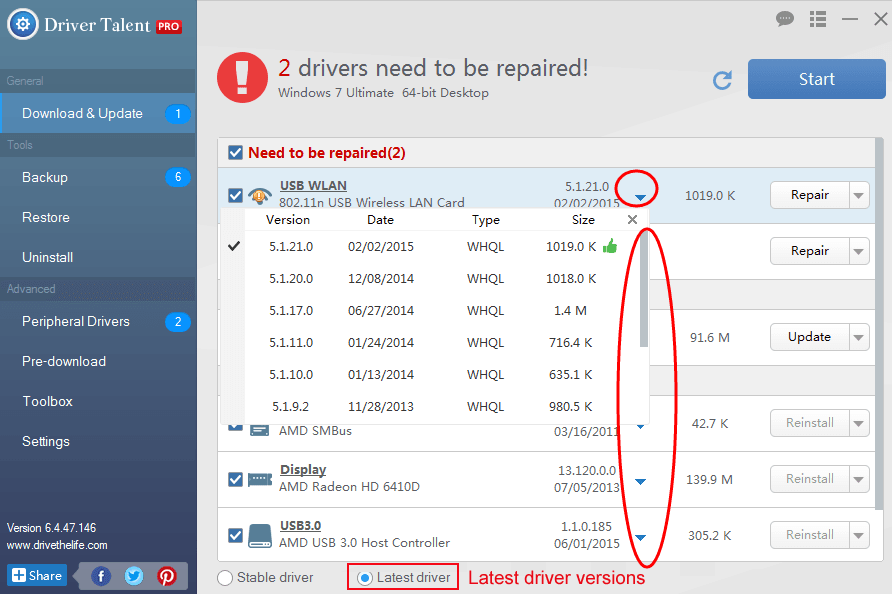 Step 3. Reboot Your Computer
Once the keyboard driver is finished installation, reboot your computer to allow all changes to come into effect.
Note: You'd better use Driver Talent to back up you drivers prior to a new Windows 10 keyboard driver update to avoid driver crashes.
In addition to keyboard driver download and update, Drive Talent has far more advanced features, such as drivers restore, drivers uninstall, system restore, drivers pre-download for another PC, PC repair, hardware detection, VR support check and PC speed up, etc.
You may also like to check out:
If you find out other workarounds to fix the keyboard not working after Windows 10 update issue, please don't hesitate to share with us in the comments section below. Any other Windows 10 update related issues, such as black screen, no WiFi available, no sound and more, you can check for the solutions in our Windows 10 Issues and Fix section.
Recommended Download