3 Ways to Fix Network Adapter Error Code 31 in Windows 10
Jun. 24, 2022 / Updated by Bessie Shaw to Windows 10
The network adapter error code 31 in Windows 10 is one of several Device Manager error codes. "This device is not working properly because Windows cannot load the drivers required for this device. (Code 31)". If you also run into the ethernet adapter error code 31, don't be frustrated. It is not difficult to solve. Here are 2 troubleshooting methods you can follow.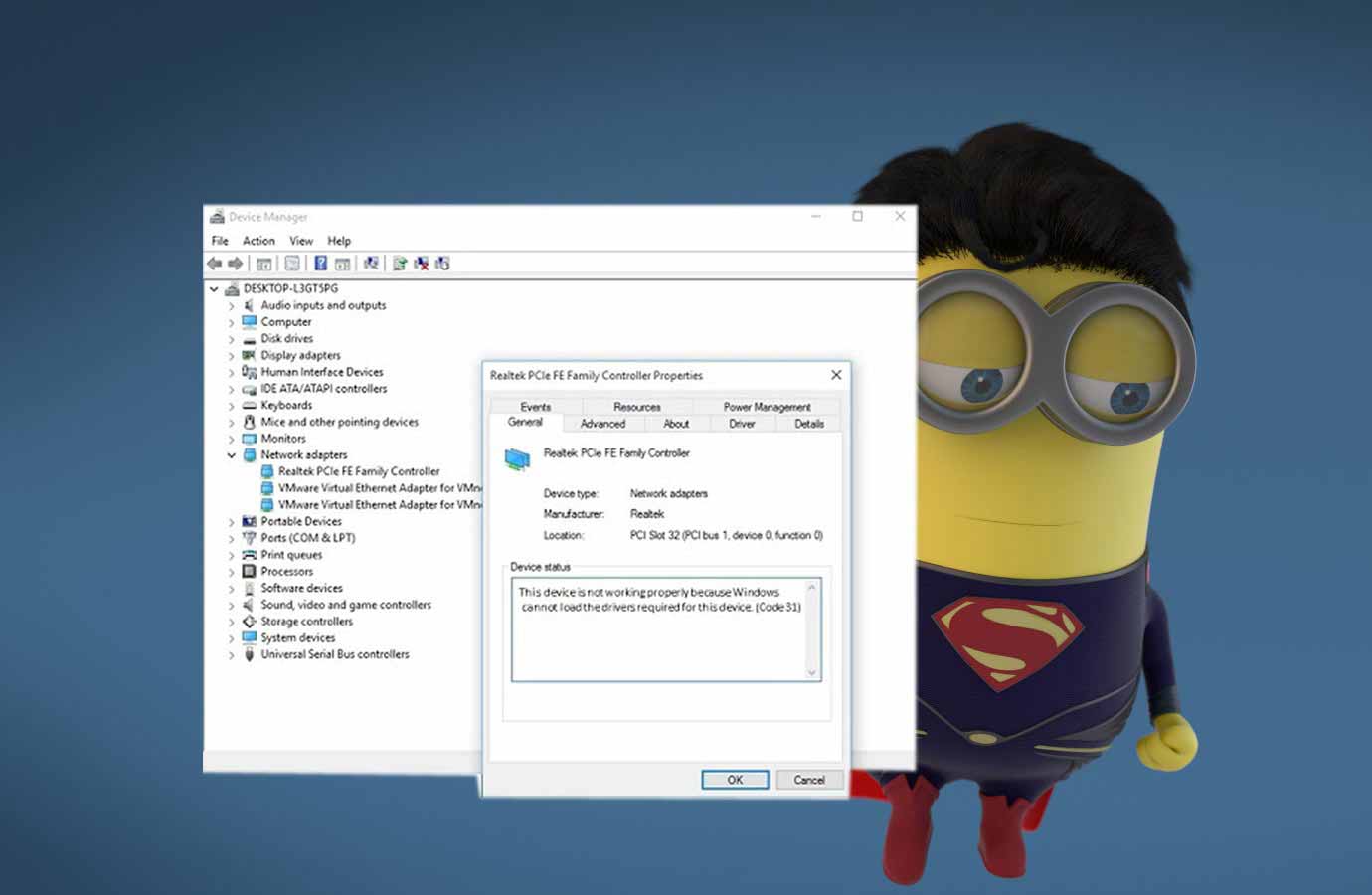 Method 1. Update Network Adapter Driver to Fix Network Adapter Error Code 31 in Windows 10
The network adapter error code 31 is largely related to the outdated, corrupt or missing network adapter driver. To fix the problem you need to repair or update your network adapter driver. You could go to your PC manufacturer's official website to get it, but which will be quite time-consuming. The best driver download method is to adopt a professional driver update utility tool like Driver Talent, well-known as the safest and fastest way to update drivers, which could detect your problematic network adapter driver within seconds and then automatically download and install the most updated version for your computer.
See Also:Tips to Fix and Update your Windows Drivers with Driver Talent
Click the button below to download Driver Talent directly.
Take the 3-step easy guide to download and update the graphics card driver with Driver Talent to fix the Thread Stuck in Device Driver error in Windows 10.

1. Scan Your PC
Run Driver Talent. Click "Scan" to free scan your computer. Driver Talent will identify all you outdated, corrupt, broken or missing drivers in seconds.
2. Download and Update Network Adapter Driver
If your network driver is missing or corrupted, it could be listed under "Need to be repaired". Click "Repair" to fix the faulty network adapter driver. You're also allowed to click "Update" to update all your drivers to the latest version. It's recommended not to update what ain't broken unless there is a particular need.
Please note that the picture below is captured on my screen and the device that needs to be repaired is sound card. You may check it on your computer. Don't worry if it is not the same as the picture below.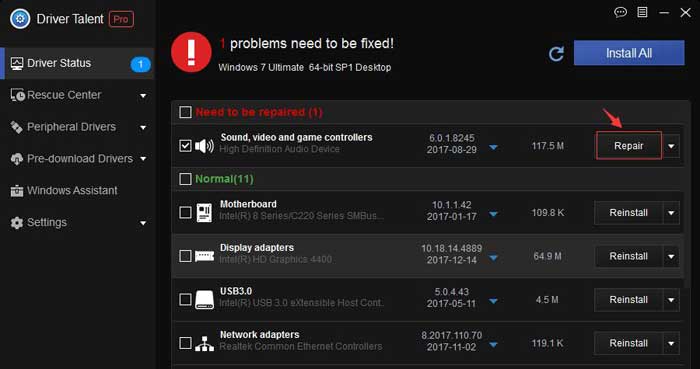 3. Reboot Your PC
Reboot your PC to allow all changes to go into effect.
Note: Keep in mind that back up you drivers with Driver Talent prior to any driver updates in case of driver crashes.
In addition to driver download and update, Driver Talent provides far more premium features, such as drivers restore, drivers uninstall, drivers pre-download for another PC, PC Repair (no sound, no video, no Wi-Fi, etc.), hardware detection, VR support check and PC speed up, etc.
You may also like to check out:
Method 2. Delete Invalid Registry Keys to Resolve Ethernet Adapter Error Code 31 in Windows 10
Invalid or damaged registry keys could also be the cause of the network adapter error code 31 in Windows 10. You need to remove the invalid registry keys, but you'd better use Driver Talent to create a system restore point in advance to prevent something unexpected from happening. Here's what you need to do.
Step 1. Press Windows + R altogether to bring up the Run dialog
Step 2. In the Run command box, type regedit and hit Enter
Step 3. Once the Registry Editor window pops up, navigate to the this key:
HKEY_LOCAL_MACHINE\SYSTEM\CurrentControlSet\Control\Network\
Step 4. Locate the Config value and right-click on it and then select Delete
Step 5. Close Registry Editor
Step 6. Reboot your computer
Method 3: Reinstall the Microsoft ISATAP Network Adapter
If the code 31 error is happened to the Microsoft ISATAP adapter, try to reinstall it. Follow the steps below:
1. Click Start menu, and search "device manager", press enter to open the Device Manager.
2. Navigat to Acticon on the top of th device manager window.
3. Click "Add legency hardware".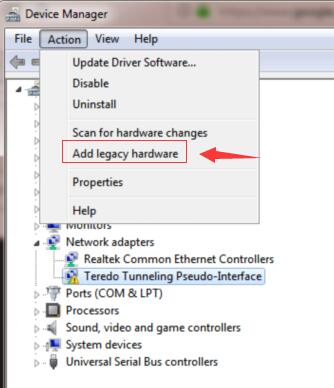 4. Start the Add Hardware Wizard, choose "Install the hardware that I manually select from a list (Advanced)".
5. Click through the steps and choose Network adapters from the hardware types, then Next.
6. Choose Microsoft > Microsoft ISATAP Adapter, and click Next.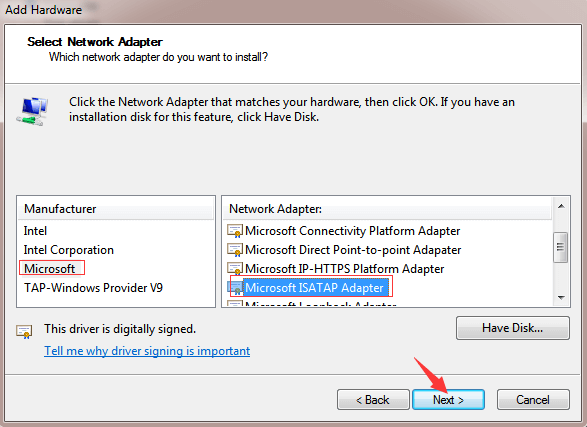 7. Click "Next" to start installing the new hardware and wait it to complete.
If you discover other fixes for the network adapter error code 31 in Windows 10, please don't hesitate to share with us in the comments below.
Recommended Download