Fix Slow Internet After Windows 10 Fall Creators Update
Jun. 24, 2022 / Updated by Helia to Windows 10
Slow Internet again. After the Windows 10 Fall Creators Update, numerous of the users send e-mails complaining about "Why is my Internet so slow". It seems the Fall Creators Update, like its predecessors, is never free from network problems, such as slow Internet connection, no WiFi after the update, no web page access error, unidentified network problem, etc.
In this case, users often run out of patience with the slow network during their computing. It is irritating to work without the Internet connection or go on the gaming due to the Windows 10 slow Internet.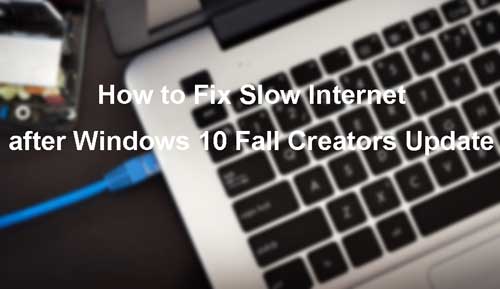 Luckily, we've found answers for you to get rid of the poor internet connection on your Windows 10 Fall Creators Update. Here we go.

Top 3 Ways to Fix Windows 10 Slow Internet after the Fall Creators Update
Before the fixing in the system inner working, it is better to check your network-related hardware, like the modem, the WiFi router, network card, network switch buttons, and more. Make sure there's no problem with the hardware device.
After that, you can follow the instructions below to get the slow Internet problem fixed by yourself once and save your tons of money and energy from seeking help from some technicians.
Way 1. Turn off "Allow Downloads from Other PCs" to Speed up Slower Internet
"Windows Update Delivery Optimization" is a feature preloaded on Windows 10. It will take advantage of your bandwidth to help others who are downloading the Windows updates at slower Internet speed. To a certain degree, this will slow down your Internet connection. Here's how to turn off the feature on your Windows 10 Fall Creators Update computer and speed up the Internet.
Step 1. Use Windows shortcut keysWin + I to launch Settings.
Step 2. Go to the Update & security menu.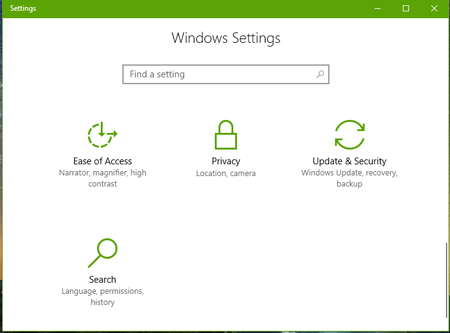 Step 3. On the right side, click the Advanced options under the Update settings.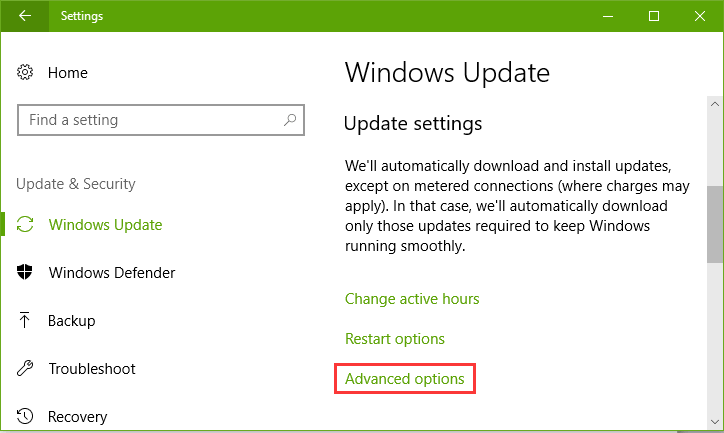 Step 4. Scroll down and click the Delivery Optimization.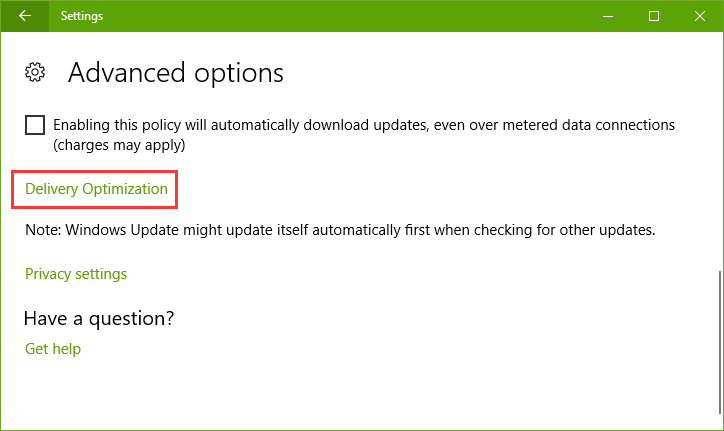 Step 5. Toggle the switch under the Allow downloads from other PCs to OFF.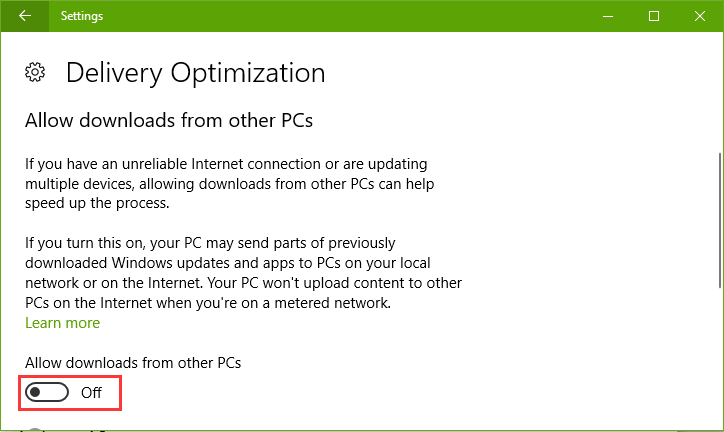 Now you get the slow Internet issue fixed, and your network resource will not be shared with the strange computer around you.
Way 2. Install Proper Network Drivers Limiting Internet Speed
Though Windows may install driver updates, you still receive a message that tells "Your computer's current driver may be better than the one we are trying to install. We will continue to try to install." That is why there are outdated, corrupted, or incompatible drivers after the Windows 10 Fall Creators Update.
Faulty network drivers will result in tons of Internet connection issues, like no LAN access issue, weak WiFi signal problem, WiFi adapter not working, etc. So to stop the network driver glitches that cause Windows 10 slow Internet, you need to install the best-matched drivers.
You can manually download and install network drivers for your computer, but if you prefer a one-click solution, you can try Driver Talent, which offers WHQL or official driver versions for your selection.
It takes only 3 easy steps to install proper wireless/Ethernet driver and fix the slow Internet problem:

Step 1. Launch Driver Talent and click the Scan button to find problematic drivers.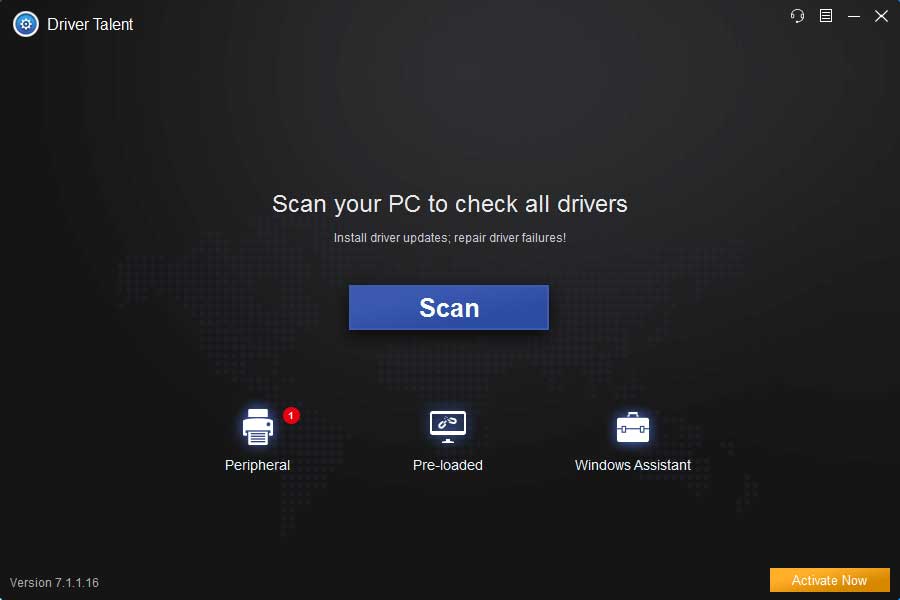 Step 2. Select some old and stable driver version from the drop-down menu and click the Install or Update button to download the network driver you need. Or click the Repair button to fix driver issues instantly.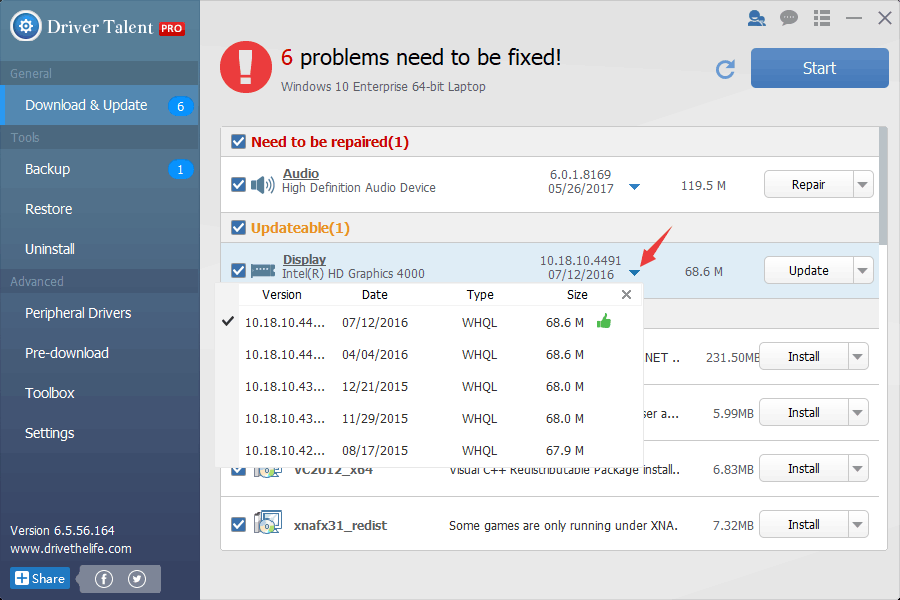 Step 3. Perform a restart of the computer to make the changes take effect.
Note:
1. If it is impossible to download drivers due to the slow network connection, you can transfer Driver Talent to your computer with a USB drive. Also, you can try Driver Talent for Network Card to one-click troubleshoot Internet connection issues.
2. Don't forget to backup drivers before any changes so that you can quickly restore them once your computer runs into other problems.
See Also:
Way 3. Modify Windows 10 Fall Creators Update Registry to Fix Slow Internet Issue
You can also modify the registry to speed up slower internet. Note: Registry is the important database on Windows OS. If you're a novice user, make sure you've backup the registry before any system changes in case the computer come across other severe issues.
Step 1. Use shortcut keys Win + R to open Run.
Step 2. Enter regedit and click the OK button.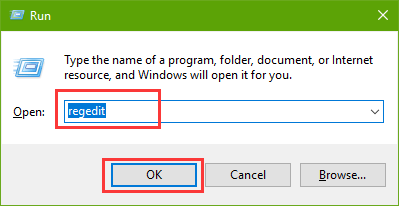 Step 3. Paste the path into the address bar of Registry Editor and hit the Enter key: HKEY_LOCAL_MACHINE\SYSTEM\CurrentControlSet\Services\Tcpip\Parameters
Step 4. Highlight the key Parameters. In the right pane, double-click the DefaultTTL.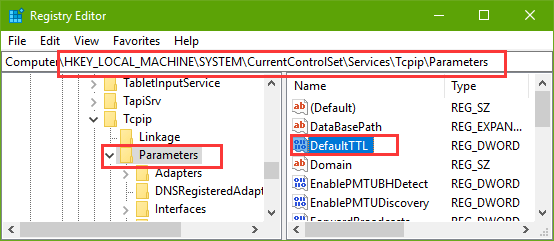 Step 5. Change the Value data to 80 and then click the OK button.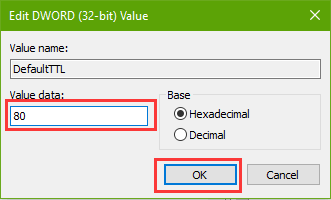 After that, reboot the computer and test if your network speed is up. If the methods above do not work, you can also check the posts listed below for other solutions:
That's it. Hope this post can be a reference for you to fix the Windows 10 slow Internet after Fall Creators Update. If you have any other Internet connection questions, just get them cleared in the comments section below or click the support menu on the left of this page. Any other Windows 10-related issues, please check for the solutions in our Windows 10 section or our blog.
Recommended Download