How to Fix Unexpected_Store_Exception in Windows 10
Jun. 24, 2022 / Updated by Bessie Shaw to Windows 10
A lot of users have ever been troubled by the Unexpected_Store_Exception BSOD error in Windows 10. If you are running into the Unexpected_Store_Exception issue on your Windows 10 computer, you could try the following 4 methods to fix it.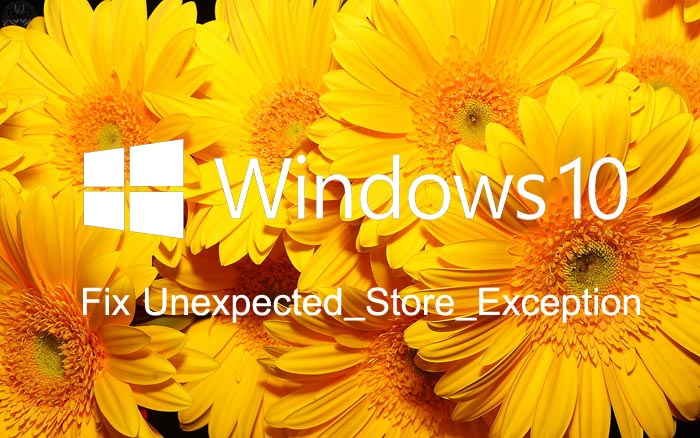 Method 1. Uninstall or Update Antivirus Program to Fix Unexpected_Store_Exception in Windows 10
According to numerous users, the Unexpected_Store_Exception in Windows 10 could be caused by antivirus programs, such as the McAfee Antivirus program. You could uninstall it or update it to the latest version to resolve the bug.
Note: There's built-in antivirus program named Microsoft Defender, which could protect your computer even the third-party antivirus software is uninstalled.
Method 2. Repair Corrupt or Missing System Files
Corrupt or missing system files on your computer could also lead to the Unexpected_Store_Exception in Windows 10. To solve it, you need to find out the corrupted or missing system files and then repair or restore them. You could try to run the built-in System File Checker tool (SFC.exe). Follow these steps:
Step 1.Click Start, and type Command Prompt in the search box, then right-click Command Prompt (Run as administrator)
Step 2. At the command prompt, enter the following command and hit Enter
sfc/Scannow
Note: There's a space between "sfc" and "/".
Step 3. The System File Checker utility will scan all protected system files and detect the corrupt or missing files and then repair or restore them.
Method 3. Update Device Drivers
Due to outdated device drivers, the annoying Unexpected Store Exception error in Window 10 could take place in Dell, Asus, Lenovo, HP and more brands of PC. Obviously, updating your currently installed driver is a fix. If you are a computer novice, it's recommended to use an automatic driver download and update utility tool like Driver Talent, which could identify your outdated, corrupt, damaged or missing drivers within seconds and then automatically repair or update them in minutes.
Click the button below to free download Driver Talent directly.
Take the 3 easy steps below to download and install the most compatible hardware drivers with Driver Talent to resolve your Unexpected Store Exception error after the Windows 10 Anniversary Update.

1. Identify Your Driver Issues
Start Driver Talent. All your outdated, corrupt, broken or missing device drivers could be identified in seconds by one-clicking the "Start" button.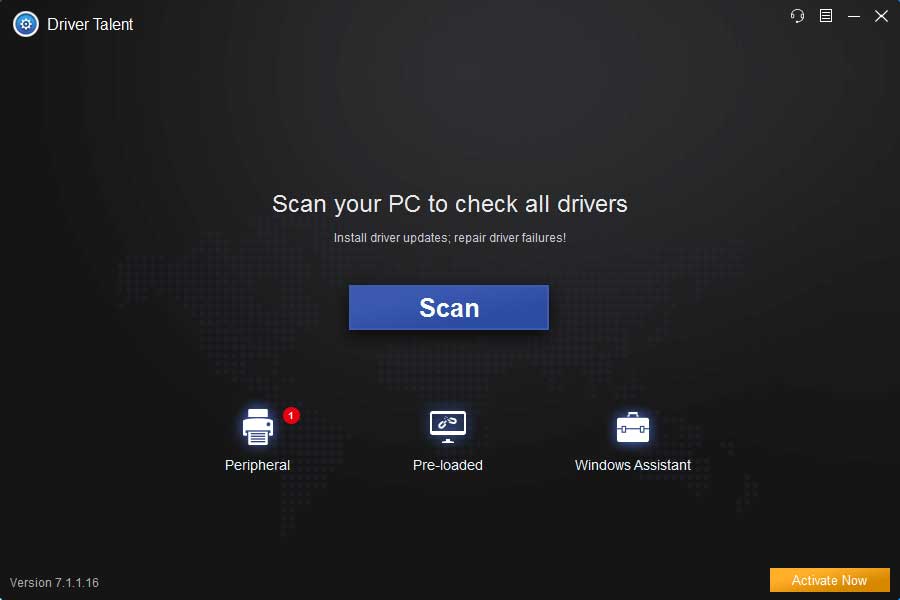 2. Update Windows 10 Drivers
Click "Repair" to fix the identified problematic drivers immediately. Driver Talent will automatically download and install the best-matched Windows 10 drivers. You can also click "Update" to update your drivers to the latest version. It is recommended not to update what ain't unless they are broken or you want particular functionality.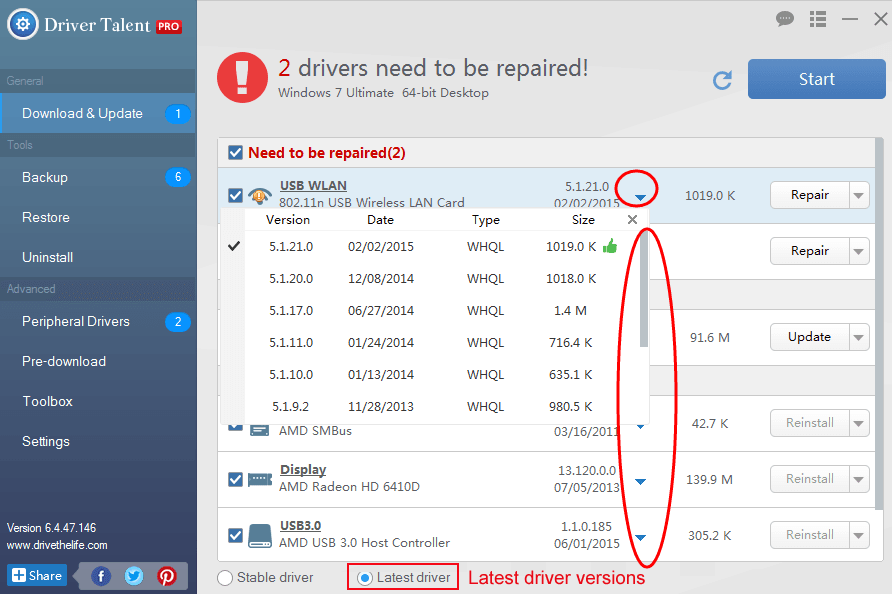 3. Reboot Your Computer
Perform a computer reboot in order to apply the device driver updates correctly.
Note: Be sure to back up you drivers with Driver Talent prior to any driver updates in case of driver crashes or other unexpected issues.
Aside from driver download and update, Drive Talent involves far more premium features, such as drivers restore, drivers uninstall, system restore, drivers pre-download for another PC, PC Repair, hardware detection, VR support check and PC speed up, etc.
Method 4. Check Hard Disk
Important operating system files saved in a bad sector of the hard disk could also lead to the Unexpected_Store_Exception error in Windows 10. You could run the built-in Disk Check utility to resolve the Unexpected_Store_Exception problem.
Step 1. Press Windows key + X simultaneously and click on Command Prompt (Admin)
Step 2. Select Command Prompt and Click Yes
Step 3. Type chkdsk C: /f /r /x in the prompt window
Note: You could replace the C with the other drive letter you want to scan. The letter f tells the utility to fix all the errors it finds, letter r tells it to identify the bad sectors on the disk and letter x forces it to dismount the drive before the scan starts.
Step 4. Press Enter to start the scanning process
Step 5. Reboot your computer once it completes
Any other Windows 10-related computer issues, such as black screen, no WiFi available, stuck in a reboot loop and more, you can check for the solutions in the Windows 10 Issues and Fix section.
If you discover additional troubleshooting methods to fix the Unexpected_Store_Exception error after Windows 10 update, please share with us in the comments section below.
Recommended Download