Top 3 Methods to Fix Error 651 in Windows 10
Jun. 24, 2022 / Updated by Bessie Shaw to Windows 10
About Windows 10 Error 651
The Windows 10 error 651 is related to your network card, which occurs when you attempt to establish an Internet connection. The error message says "Connection failed with error 651". The error 651 in Windows 10 could be caused by multiple reasons, mainly including:
-- Unsuitable network card driver
-- Improper IP settings
-- Improper Internet configuration
Method 1. Update Network Adapter Driver to Fix Windows 10 Error 651
In most cases, the unsuitable network card driver is attributed to the Windows 10 error 651. As such, you just need to download and install the most updated network driver to fix the connection error 651 problem in Windows 10.
The easiest and quickest way to download and update the right network driver is using a trusted driver update utility tool, such as Driver Talent. Driver Talent could detect your outdated, corrupt, broken or missing network driver in seconds, and then automatically download and install the best-matched version within 2 minutes. You don't need to wander aimlessly on the Internet to search the appropriate one, which is like looking for a needle in a haystack.
Click the button below to grab Driver Talent directly.
Below are 3 easy steps to download and update the network card driver for Windows 10 with Driver Talent.
1. Scan Your PC
Run Driver Talent. Perform a safe scan of your PC by clicking the "Scan" button. The faulty network card driver will be displayed after the scan is complete.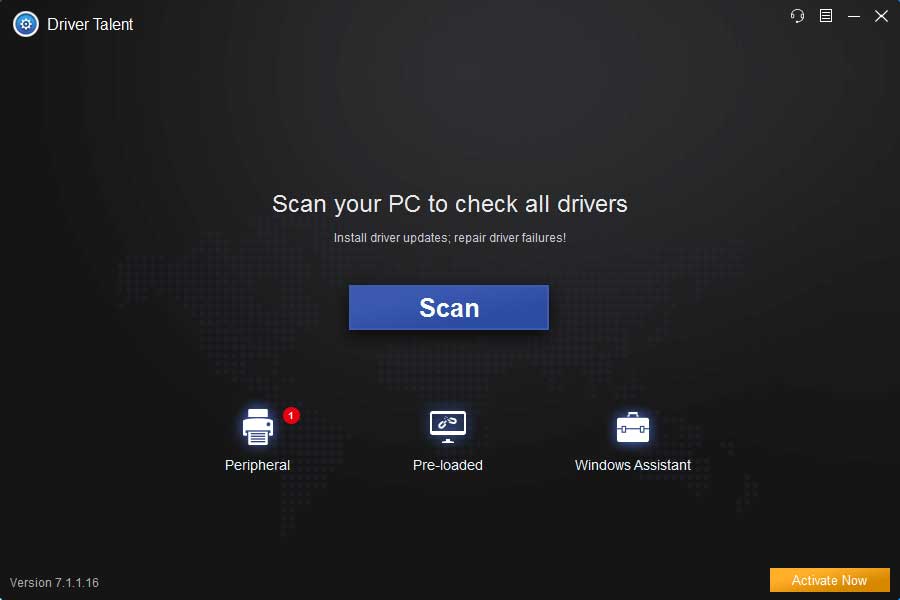 2. Download and Update Network Driver for Windows 10
Click "Repair" to fix the problematic driver by automatically installing the suitable network card driver for Windows 10. You are also allowed to click "Update" to update your network adapter driver to the newest version. It's recommended that don't update what ain't broken to avoid stability problem.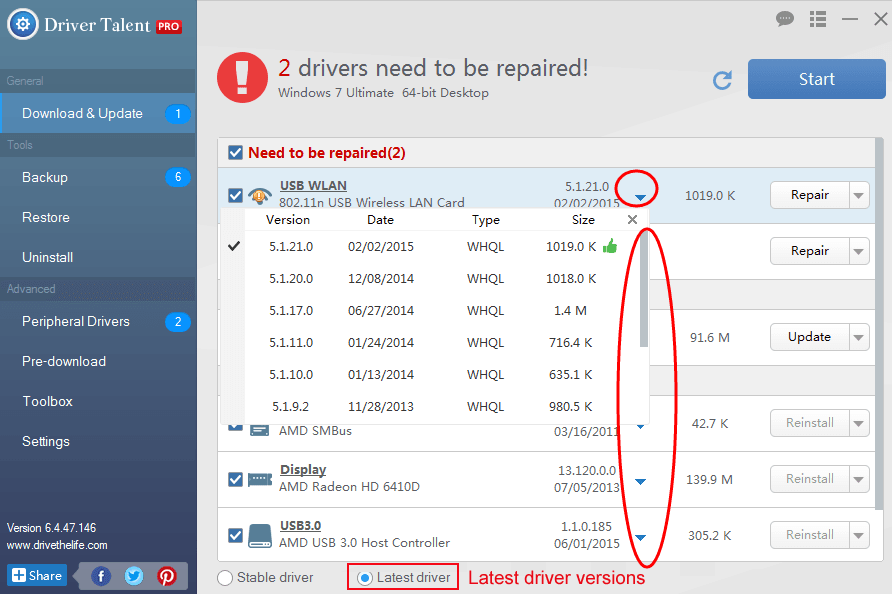 3. Reboot Your PC
Reboot your PC for the network driver update to fully take effect.
See Also:How to Download & Install Network Drivers without Internet Connection
Note: It's crucial to use Driver Talent to backup your Asus X540L drivers prior to any Asus X540L driver update in case of driver crashes or something else unexpected.
In addition to driver download and update, Driver Talent involves other premium features, like drivers backup, drivers restore, system restore, drivers pre-download for another computer, PC Repair (common computer issues, e.g. no sound, no Wi-Fi), hardware detection, VR support check and PC speed up, etc.
You may also like to check out:
Method 2. Disable IPv6 of the Internet Connection

To resolve the Windows 10 error 651, the other workable solution is to disable IPv6 of your Internet connection. If you don't know what to do, follow these steps:

Step 1. Open Control Panel, click Network and Internet and then click Network and Sharing Center.

Step 2. Select the Ethernet text link next to Connections.

Step 3. Click Properties.

Step 4. Check the box next to IPv4 and uncheck the box next to IPv6.

Method 3. Reset TCP/IP and Disable Auto Tuning

It is also proved by many Windows 10 users that resetting TCP/IP and disable the auto tuning feature could troubleshoot the connection error 651 in Windows 10. Here's how.

Step 1. Launch Command Prompt as Administrator.

Step 2. Type netsh int ip reset reset.log and press Enter.

Step 3. Type netsh interface tcp set global autotuning=disabled and press Enter.

Step 4. Reboot your computer.

If you discover other workarounds for the error 651 Windows 10, please share with us in the comments section below.
Recommended Download