4 Fixes for Critical Process Died Error after Windows 10 Update
Jun. 24, 2022 / Updated by Bessie Shaw to Windows 10
The "critical process died" error in Windows 10 could be provoked by several factors, including bad device drivers, corrupted system files, virus attacks, etc. The critical_process_died error is a kind of blue screen error. You could check out the following 4 solutions to fix the critical process died error after Windows 10 update.
Solution 1. Run SFC Command to Fix Critical Process Died in Windows 10
When the "critical process died" error occurs in Windows 10, it may due to the corrupted or missing system files. In this case, you can run the SFC /Scannow command to check the file system. Here's what you need to do.
Step 1. Right-click the Start button and select Command Prompt (Admin)
Step 2. At the command prompt, type sfc /scannow and hit Enter
Note: There's a space between "sfc" and the forward slash.
Step 3. The SFC utility will check your whole system for corrupt or missing system files and it will take a couple of minutes
Step 4. Reboot your computer
Solution 2. Update Device Drivers to Resolve Critical Process Died after Windows 10 Update
Once you encounter the Critical_Process_Died error after a Windows 10 upgrade, outdated device drivers may be the cause. You need to update all your device drivers for Windows 10. If you prefer a one-stop driver update solution, you could free download a professional driver download and update utility tool like Driver Talent, which could scan out all your outdated hardware drivers in seconds and then automatically download and install the most updated version in minutes.
Click the button below to download Driver Talent.

You could take the following 3 steps to use Driver Talent to easily keep all your hardware drivers updated to fix the "critical process died" bug after Windows 10 update. For more information, you could refer to the user guide of Driver Talent.
1. Scan Your Computer
Click the "Scan" button to scan all your drivers on your computer. All the outdated, corrupt, broken or missing drivers will be listed.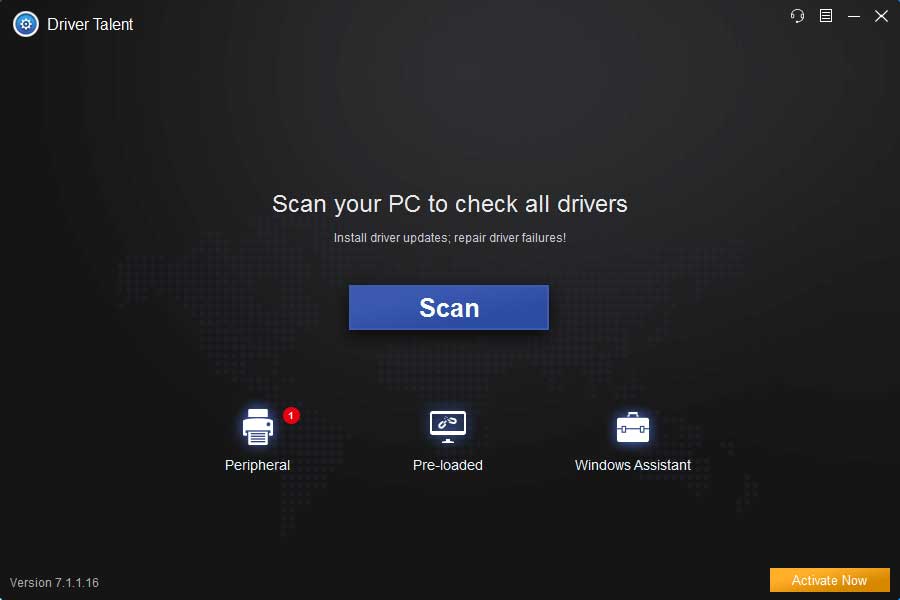 2. Update Device Drivers
You could one-click "Repair" to fix all your bad drivers. And you also have the option to one-click "Update" to update all your drivers to the newest version. It's highly recommended that don't update device drivers that are not broken.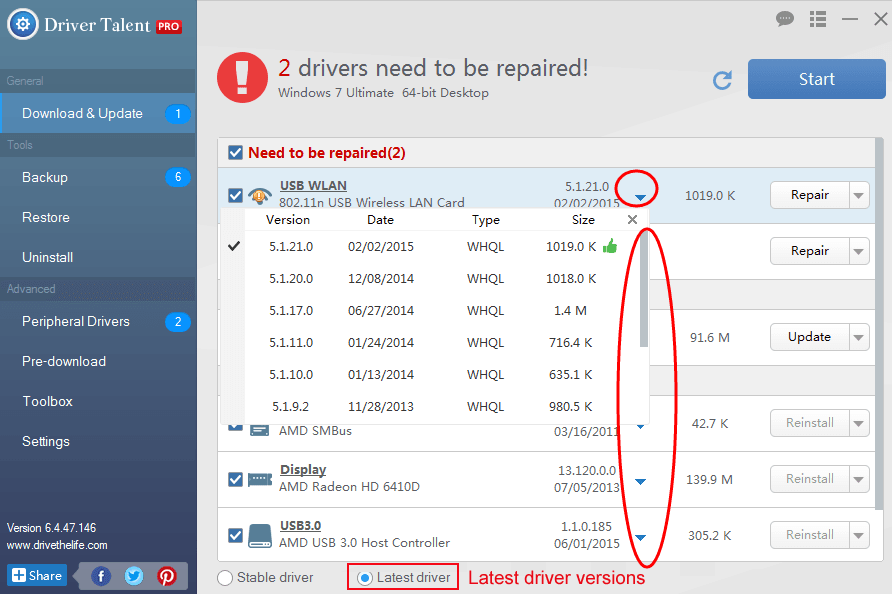 3. Reboot Your Computer
Make a reboot your computer to make the driver update take effect.
Note: Be sure to back up you drivers with Driver Talent before install the newly downloaded device drivers in case of driver crashes or other computer issues.
You may also like to check out:
In addition to drivers download and update, Driver Talent offers other advanced features, such as drivers restore, drivers uninstall, drivers pre-download for another PC, PC Repair (no sound, no video, no Wi-Fi etc.), hardware detection, VR support check and PC speed up, etc.

Solution 3. Run Antivirus Programs

If there are viruses or spywares on your computer, it will damage the system files and lead to the "critical process died" error in Windows 10. You could run your antivirus programs to completely scan your computer for all malicious applications and then uninstall them.

Solution 4. Perform a System Restore

You could also use Driver Talent to perform a system restore to fix your "critical process died" problem after Windows 10 update. A system Restore can roll back your system files and programs to a period when everything worked properly.

Read Also: How to Use System Restore to Fix Windows 10 Issues

If you have any questions or ideas about how to fix the "critical process died" after Windows 10 update, please leave comments in the comments section below.
Recommended Download