4 Ways to Fix Err_Internet_Disconnected Error in Windows 10
Jun. 24, 2022 / Updated by Bessie Shaw to Windows 10
When you encounter the Err_Internet_Disconnected error in Windows 10 while browsing the Internet through the Google Chrome or Mozilla Firefox browser, then you are not able to connect to the Internet and can't visit website any more. Here are a couple of fixes for the Err_Internet_Disconnected error in Windows 10.
Method 1. Check Your Internet Connection to Fix Err_Internet_Disconnected Error in Windows 10
First thing first, you need to make sure your Internet connection is working properly. You could try to connect your mobile phone or tablet PC to the Internet. If the Internet connection works, it indicates that your router is connecting to the web and is able to transfer data and there may be something wrong with your computer network settings. But if all devices can't access the Internet, you'd better examine whether all the cables are connected correctly.
Method 2. Clear Browsing Cookies and Cached Files
In some cases, the browsing cookies and cached files on your Google Chrome or Mozilla Firefox browser could result in the Err_Internet_Disconnected error in Windows 10. To fix the issue, you could delete these browsing data. Taking Google Chrome as an example, here's how to clear the cookies and cache.
Step 1. Click on the Chrome menu icon in the top right corner
Step 2. Select More Tools and then click Clear browsing data
Step 3. In the Clear browsing data box, tick the following: Cookies and other site and plug-in data and Cached images and files
Step 4. Select the beginning of time in the drop down box to clear cache completely
Step 5. Click on Clear browsing data
Method 3. Update Your Network Adapter Driver
The outdated or corrupt network adapter driver is one of the culprits for the Err_Internet_Disconnected error in Windows 10. To get rid of the problem, you'd better update your network driver. It is recommended to utilize a professional and reliable driver download and update utility tool, such as Driver Talent, well-known as the safest and fastest way to update drivers, which could identify your network adapter driver in seconds and then download and install the best-matched version to eliminate your Err_Internet_Disconnected error.
Click the button below to grab Driver Talent directly.

Here's how to download and update you network adapter driver in 3 easy steps with Driver Talent to solve your Err_Internet_Disconnected issue in Windows 10.

1. Scan Your Computer
Start Driver Talent. Click "Scan" button to perform a safe scan of your computer to find out your outdated, corrupt, broken or missing drivers instantly.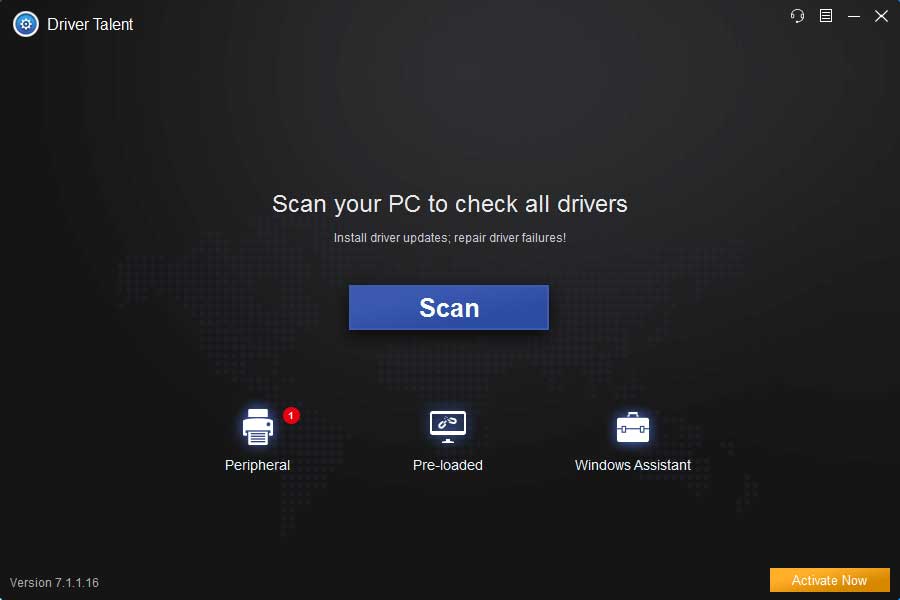 2. Update Network Adapter Driver for Windows 10
You could click "Repair" to fix the faulty network adapter driver. Driver Talent will automatically download and install the best-matched driver version for your computer. Besides, you have the option to click "Update" to update all your drivers to the latest version.
Note: Don't update hardware drivers unless needed for advanced performance or security related reasons.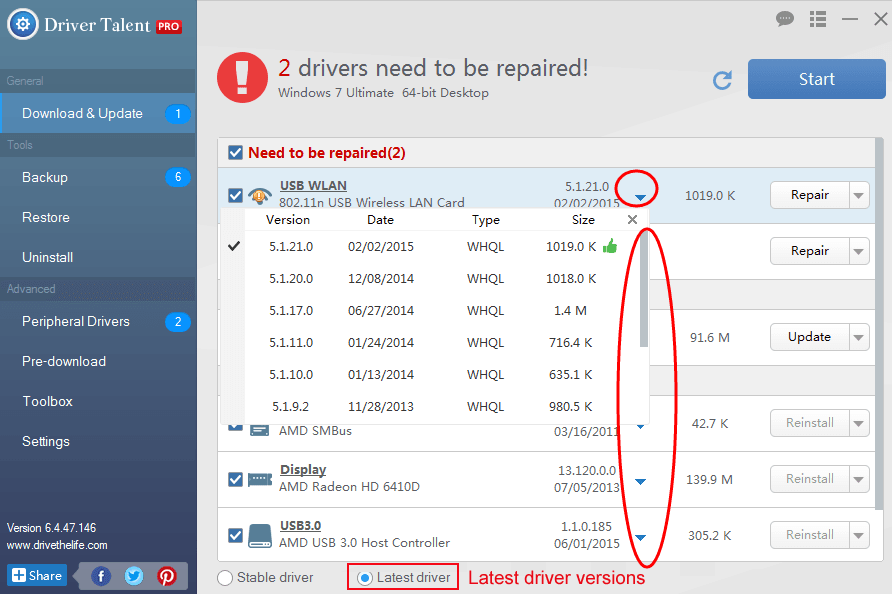 3. Restart Your Computer
Reboot your computer for the network adapter driver update to fully take effect.
Note: Bear in mind that back up you drivers with Driver Talent before installing any driver update in case of driver crashes.
Aside from driver download and update, Drive Talent provides other premium features, such as drivers restore, drivers uninstall, system restore, drivers pre-download for another PC, PC repair, hardware detection, VR support check and PC speed up, etc.
You may also like to check out:
How to Download & Install Network Drivers without Internet Connection
How to Free Download, Update Wireless Network Driver -- Fix Wireless Network Driver Problems
Top 2 Ways to Fix No Wi-Fi Available after Windows 10 Update Issue
Method 4. Adjust LAN Settings
The Err_Internet_Disconnected error can also occur due to your Local Area Network (LAN) settings. If you ever use a proxy in the LAN settings but you forget to remove it, the dead proxy could prevent you from connecting to the Internet. To adjust the LAN settings, follow these steps:
Step 1. Press Windows + X to open the Control Panel
Step 2. Select Internet Options
Step 3. Select the Connections tab
Step 4. Click LAN settings at the bottom of the window
Step 5. Make sure that both Automatically detect settings and Use a proxy server for your LAN options are unchecked
Step 6. Click OK
Any other Windows 10-related computer issues, such as black screen, no Wi-Fi available, stuck in a reboot loop and more, you could check out the Windows 10 Issues and Fix section.
You may also like to check out:
Top 4 Fixes for Internet Not Working in Windows 10
Fix No LAN (Local Area Network) Access in Windows 10

If you have any questions about the Err_Internet_Disconnected error in Windows 10, please ask for help in the comments section below.
Recommended Download