Top 4 Ways to Fix Memory Leak after Windows 10 Update
Jun. 24, 2022 / Updated by Bessie Shaw to Windows 10
The memory leak after Windows 10 update issue could be caused by several factors, such as outdated drivers, malware infection, etc. If you run across memory leak in Windows 10, here are top 4 troubleshooting methods to resolve the problem.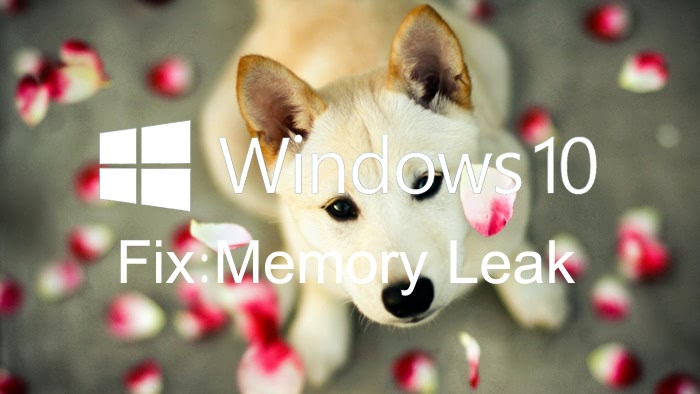 Method 1. Update Faulty Drivers to Fix Memory Leak after Windows 10 Update
In most cases, outdated, broken or missing drivers are the culprit for memory leak after Windows 10 update. Therefore, you have to repair or update your faulty drivers to solve the memory leak in Windows 10. To save time and frustration, it is highly recommended to free download a reputable driver update utility tool like Driver Talent, which could help you automatically download and install the most compatible drivers within a few minutes.
Click the button below to grab Driver Talent directly. No pop-ups. No spyware. No time wasted.

Perform this 3-step guide to use Driver Talent to download and update drivers to fix the memory leak after Windows 10 update, applied to Acer, Asus, Dell, Lenovo, HP and all PCs. For more details, you could refer to the user guide of Driver Talent.
Step 1. Scan Your Computer
Launch Driver Talent and make a safe scan of your whole computer by clicking the "Scan" button. Driver Talent will reveal all your problematic drivers in a list.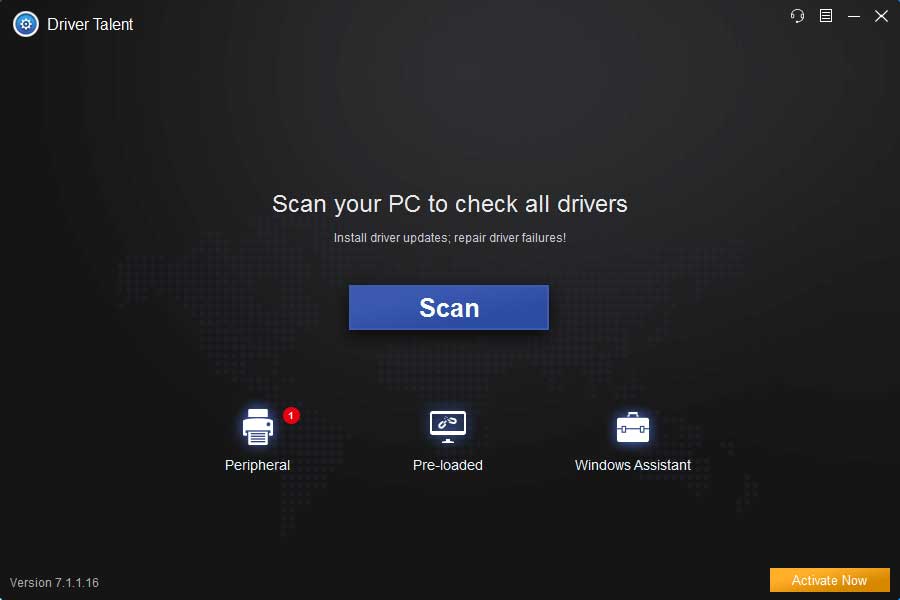 Step 2. Download and Update Drivers to Fix Memory Leak after Windows 10 Update
Once there are bad drivers, you could click "Repair" to fix them by automatically downloading and installing the best-matched version. You also have the freedom to click "Update" to update all your hardware drivers to the newest version. But don't update what ain't broken for stability purpose.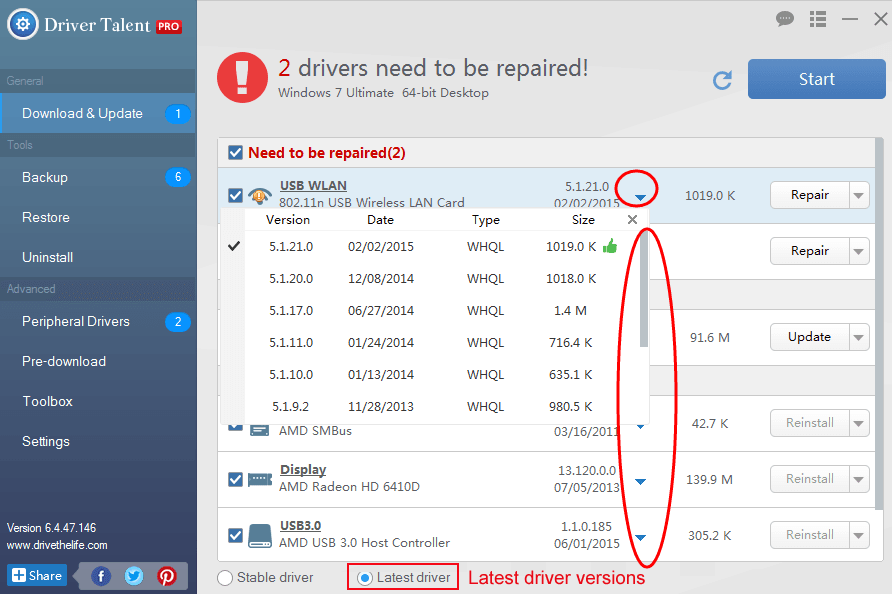 Step 3. Restart Your Computer
Reboot your computer to allow the driver updates to take effect after the installation process is complete.
Note: Be sure to use Driver Talent to backup your drivers before driver updates in case of driver crashes.
Apart from being a dedicated driver download and update program, Drive Talent comes packed with far more advanced features, such as drivers restore, drivers uninstall, system restore, drivers pre-download for another PC, PC Repair (common computer issues like no sound, no Wi-Fi etc), hardware detection, VR support check and PC speed up, etc.
See Also: Free Download and Install Drivers after Window 10 Update
Method 2. Remove Malware
The malware infection could also be a big reason behind the memory leak after Windows 10 update dilemma. You'd better run your installed anti-virus application to scan out all your malicious software and clean up them from your computer. Keep your anti-virus program up to date.
Method 3. Disable Startup Programs
Some applications load automatically when your boot your computer which may cause memory leak in Window 10. You could disable them at Startup to speed up your system. Follow these steps:
Step 1.Right-click on an empty area on the Taskbar and select Task Manager
Step 2. When Task Manager comes up, select the Startup tab
Step 3. Right-click on the enabled programs that that could highly affect the memory and CPU usage and select Disable
See Also:Top 10 Ways to Fix High CPU/RAM//Memory Usage after Windows 10 Update
Method 4. Disable Runtime Broker to Fix Memory Leak in Windows 10
When system process Runtime Broker consumes high memory resources, the memory leak in Windows 10 could also occur. To solve it, you'd better disable Runtime Broker. Do the following steps:
Step 1. Press Ctrl + Shift + Esc simultaneously to launch Task Manager
Step 2. Select the Processes tab
Step 3. Select Runtime Broker in the list and right-click on it
Step 4. Select End task
Step 5. Reboot your computer
You may also like to check out:
If you have any questions or discover additional solutions to fix memory leak after Windows 10 update, please drop a few lines in the comments section below.
Recommended Download