How to Fix VIDEO DXGKRNL FATAL ERROR in Windows 10
Jun. 24, 2022 / Updated by Helia to Windows 10
VIDEO DXGKRNL FATAL ERROR (error code 0x00000113) is a Microsoft bug check that detects a violation in DirectX graphics kernel subsystem. Windows errors, like VIDEO_DXGKRNL_FATAL_ERROR, INTERNAL_POWER_ERROR, VIDEO_SCHEDULER_INTERNAL_ERROR, DRIVER_POWER_STATE_FAILURE, etc. are inevitable after the Windows 10 upgrade or Windows 10 anniversary update. The errors also occur on its predecessors such as Windows 8.1, 8, 7, etc..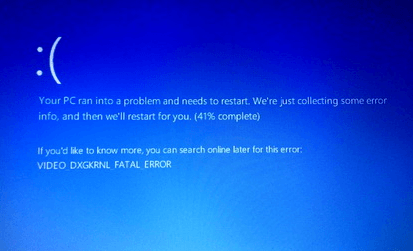 Though VIDEO DXGKRNL FATAL ERROR appears very infrequently, the Blue Screen of Death (BSoD) or computer freeze it causes is really a big headache to the Windows users. Such Windows 10 video error often occurs while you are installing some programs, running the Windows Update or just powering on or off.
What Causes VIDEO DXGKRNL FATAL ERROR
There are many factors that cause the VIDEO DXGKRNL FATAL ERROR:
1. Corrupted Windows System file caused by malware infection
2. Incompatible, outdated or incorrectly configured video driver
3. Damage hardware or new installed hardware that causes driver crashes or conflicts
4. Other factors
How to Fix VIDEO DXGKRNL FATAL ERROR in Windows 10
Below are 5 methods to fix VIDEO DXGKRNL FATAL ERROR in Windows 10 or Windows 10 anniversary of various PC brands, like HP, Dell, Asus, Acer, IBM, Microsoft, Lenovo, Sony, etc..
Method 1: Conduct a Malware Scan
Conduct a malware or virus scan on your computer if you've installed a certain anti-malware program. Or if you know the exact files infected with malware or virus, enter the Windows 10 safe mode to delete the files and fix the VIDEO DXGKRNL FATAL ERROR.
Read More:How to Enter Safe Mode in Windows 10, 8.1, 8, 7, Vista, XP
Method 2: Repair Corrupted Windows System Files
Any corrupted or missing Windows system files can result in VIDEO DXGKRNL FATAL ERROR in Windows 10. Take the following steps to repair the damaged system files.
Step 1. Use Windows shortcut keysWin + X to open the quick menu and then select Command Prompt (Admin).
Step 2. Type sfc /scannow into the dialog box and hit Enter.

Step 3. If you see Windows Resource Protection found corrupt files but was unable to fix some of them on the screen, enter the safe mode and repeat step 1 and 2 to repair the corrupted system files.
Method 3: Perform a Clean Boot in Windows to Fix VIDEO DXGKRNL FATAL ERROR
Windows 10 clean boot can help to diagnose services or startups that cause the VIDEO DXGKRNL FATAL ERROR. You can perform a clean boot to determine which driver or program causes the problems and then troubleshoot them.
Make sure you log in Windows 10 as an Administrator before you perform the clean boot, and read this article: How to Use Windows 10 Clean Boot to Fix PC Errors to solve the Windows 10 video error.
Method 4: Use Driver Talent to Repair Video or Graphics Drivers
If the video or graphics drivers are not compatible with Windows 10, or the drivers are outdated or incorrectly configured, it is extremely possible for you to experience the VIDEO DXGKRNL FATAL ERROR. Besides, PC problems related to drivers, such as ghost touch screen, graphics error 43, PC not waking up from sleep, etc. will can annoy you suddenly.
If you have no professional driver troubleshooter installed, it is highly recommend using Driver Talent, which has been reviewed as the "Safest and Fastest Way to Update Drivers". You can click the button below to have one, and follow the easy steps to repair problematic video drivers and fix the Windows 10 VIDEO DXGKRNL FATAL ERROR.
Step 1. Click Scan to detect all the outdated, missing or incorrect graphics drivers.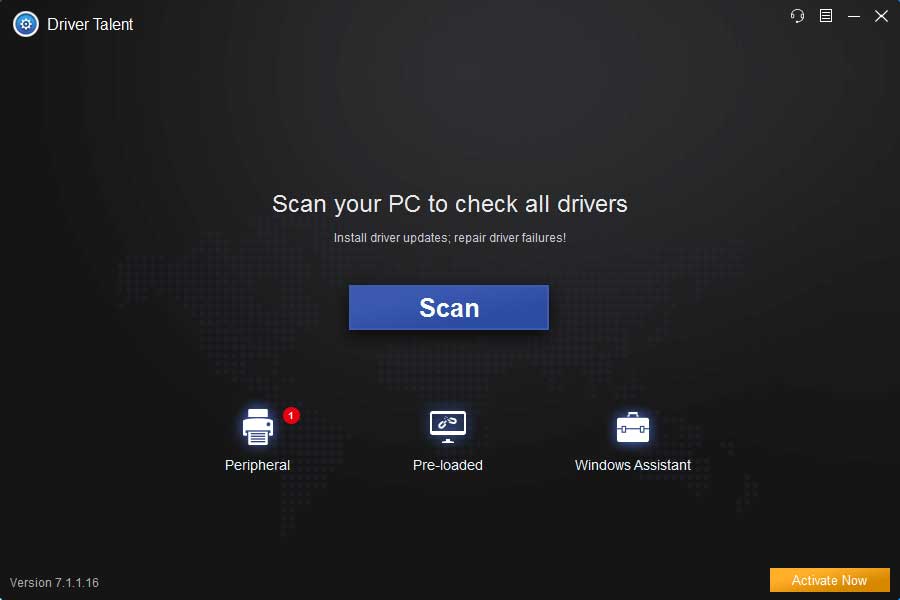 Step 2. Click Repair to fix those problematic drivers instantly after the scan. Or click Update to download and install proper drivers.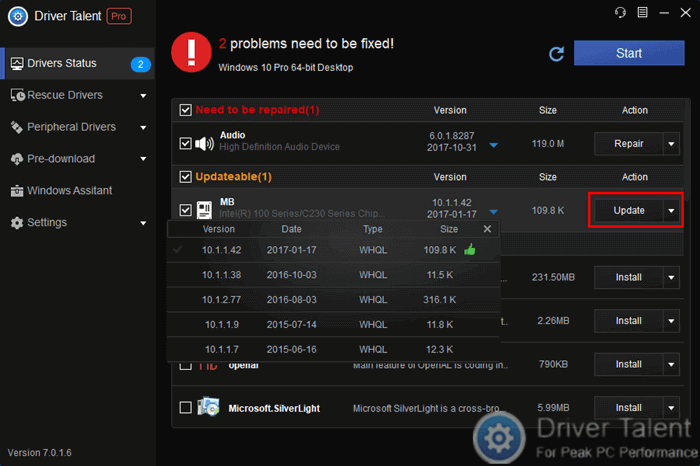 Step 3. Restart the PC to make the newly installed drivers take effect.
Note: Do remember to back up important drivers before any changes.
Method 5: Restore System to a Normal State
System restore allows you to roll back to a normal PC state, not affecting any of your data, but removing programs installed after the restore point was made. You can restore the system to erase those conflicting programs that cause the VIDEO_DXGKRNL_FATAL_ERROR blue screen.
If you've ever created a system restore point before, it is time to free from the VIDEO DXGKRNL FATAL ERROR.
Step 1. Use Windows shortcut keys Win + PauseBreak to open System.
Step 2. Select System Protection from the left column.
Step 3. Choose System Protection tab on the pop-up dialog and click on the button System Restore.
Step 4. Click Next and choose a desired system restore point form the table.
Step 5. Click Next and follow the instructions, and click Finish.
Do remember to restart the PC after finishing the system restore.
Read More:How to Use System Restore to Fix Windows 10 Issues
You may also be interested in these related articles:
Hope the solutions above can help to solve the VIDEO DXGKRNL FATAL ERROR in Windows 10.
If you still have question on how to fix Windows 10 VIDEO DXGKRNL FATAL ERROR, do not hesitate to write to us via the comment section below, we will try our best to help you.
Recommended Download