Windows 10 Fall Creators Update Will Be Arriving on Oct. 17th
Jun. 24, 2022 / Updated by Helia to Windows 10
Microsoft Windows 10 Fall Creators Update, the next major version of Windows 10 since the spring Creators Update, is in its countdown to release. According to the Redmond giant, the Fall Creators Update is expected to launch on October 17th, 2017.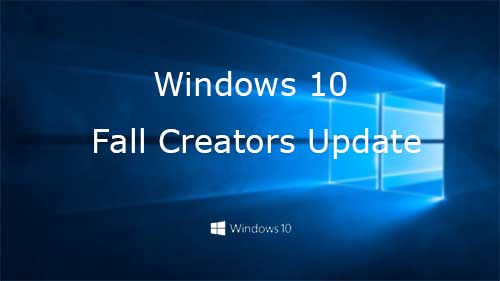 What's New on Windows 10 Fall Creators Update?
Windows 10 Fall Creators Update will be available with lots of improvements, with which the Windows users will get creative. Let's have a look at what amazing features you'll experience with the Windows 10 platform that inspires your creativity.
Windows Mixed Reality‐Immerse Yourself in Combination of the Physical and the Digital Worlds
Windows 10 Fall Creators Update will be the first OS with mixed reality, which brings you immerse experience of the combination of both physical and digital worlds.
With the Windows Mixed Reality headsets, built in sensors to track physical position, it's easy to experience the VR in freehand. That's to say, you don't need to install prepare a play space with external cameras. Without the limitation of the devices, you can easily share the magic and portable experience of mixed reality with others.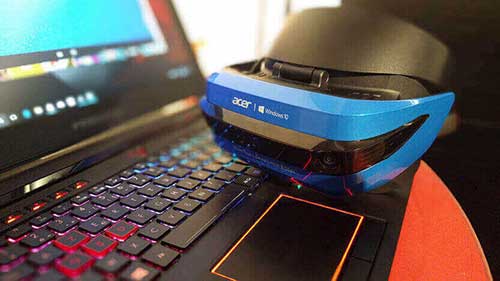 Comparing with high-end VR headsets, Windows Mixed Reality headsets and motion controllers are affordable in this holiday season. Such Windows Mixed Reality devices compatible with the Microsoft platform, including the Windows Mixed Reality PCs, will be available from manufacturers like Dell, HP, Acer, Asus, and Lenovo.
Also, you can immerse yourself by a wave of games and entertainment content via the Windows Store, Steam content including.
See Also:SteamVR Error: HTC Vive USB Errors and Troubleshooting
Other New Features on Windows 10 Fall Creators Update
Some other improvements and changes are also on the list of the Fall Creators Update:
Addition on Windows Inking that allows drawing onto PDFs

New Photos App as well as other common apps, like Videos, Music, 3D, etc.

OneDrive Files On-Demand with optimization to save storage space

Updated Game Mode enabling the full processing power of device like an Xbox game console

New Windows Defender with security features of anti-ransomware and anti-exploits

Eye Control technology that helps those with Lou Gehrig's disease communicate with others
See Also:7 Ways to Fix Game Crashes after the Windows 10 Creators Update
What's the Key Point before Updating to Fall Creators Update?
Before the Rollout of Windows 10 Fall Creators Update, it's necessary to backup your computer data.
As we all know, Windows issues crop up every time the OS is up-to-date. Windows drivers cause most of the hardware device or inner system problems, such as no WiFi available problem, no sound issue, Microsoft Edge not working, etc. In addition, gaming component-missing errors, like d3dx9_43.dll files missing error, lost .NET Framework files problem, game loading issue, often appear after Windows OS update.
To get rid of such problems, it's recommended to use Driver Talent to help to backup important drivers and gaming files before the Fall Creators Update. It is a professional driver manager that allows you to download, update, backup, restore or pre-install drivers. You could also find proper gaming components with this utility.
One-click to download it.
After the installation, you could launch Driver Talent and click the "Scan" button to detect driver and gaming problems. Click "Repair" to fix the issues or go to the "Backup Drivers" menu to create driver backups. Thus you could easily restore the drivers once the PC runs into driver issues after the OS update.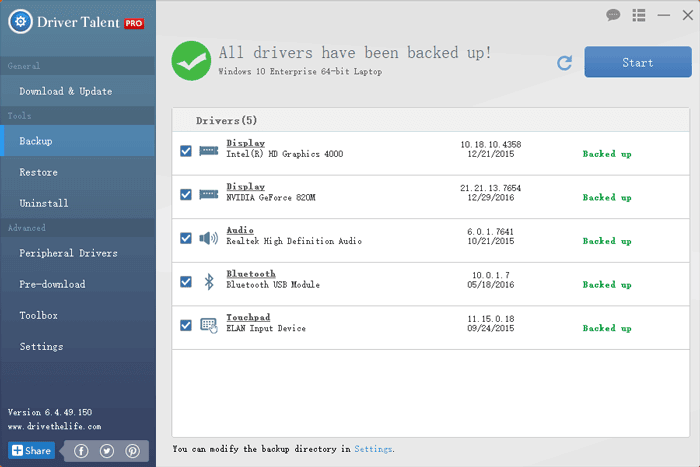 For missing .dll files after Windows 10 Fall Creators Update, "DLL Files Helper" in the Toolbox offers the best-matched searching results. Also, "PC Repair" provides solutions to troubleshoot the gaming problems.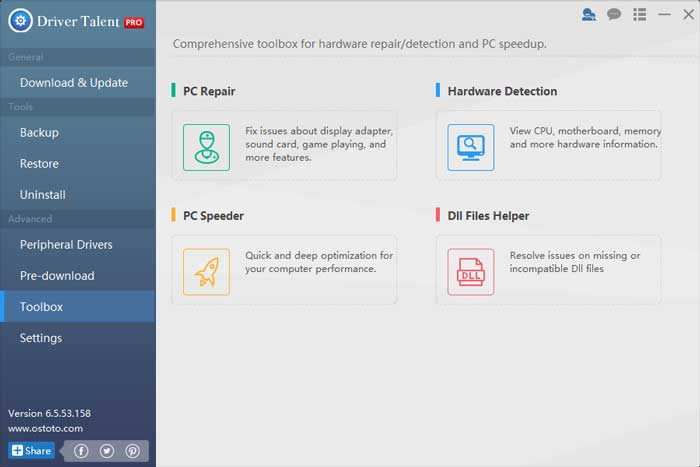 Note: If you lost lots of important computer data after the Fall Creators Update, you could refer to Stellar Phoenix Windows Data Recovery for files restore solutions.
Click here to see 5 Ways to Update to the Windows 10 Fall Creators Update.
That's. This is all about Windows 10 Fall Creators Update. Thank you for visiting www.drivethelife.com. If you come across issues with Windows 10, please comment below or click the LEFT MENU on this page for help. You could also link to Resource Center section on this page for more information.
Recommended Download