Microsoft Gobbles up Activision Blizzard for $68.7 Billion
Jun. 24, 2022 / Updated by Vivi to Windows 10
On January 18, 2022, Microsoft announced that it will gobble up Activision Blizzard for $68.7 billion in cash with $95 a share, which is the largest transaction for Microsoft ever and the largest acquisition in the history of the gaming industry. This purchase makes Microsoft the third-largest gaming company in the world. The deal should be finalized in 2023 as it has to be examined by regulators in both United States and European Union.
According to the Associated Press, after purchasing Activision Blizzard, Microsoft will flesh out Xbox Game Pass subscription service and join the "metaverse" competition like many other tech companies. Once the deal is finalized, Microsoft will own the rights to many world-famous games and franchises, such as Call of Duty, Candy Crush, Diablo, and World of Warcraft. It is expected that Microsoft's expansion into the metaverse will have great positive influence on the development of these games. Microsoft is going to launch Activision Blizzard games into the Game Pass portfolio, which will benefit the growth of its value.
To get the best gaming experience, you should get the latest graphics driver to improve performance. Driver Talent enables users to get the latest Intel and Nvidia graphics drivers to avoid the problems like crash and picture distortion during the process of playing games.
Driver Talent is a professional driver download and update utility that can automatically check all drivers on your computer, then recognize the drivers which are broken, outdated or missing, and provides the best matched ones for your system. With Drive Talent, you can save a lot of time and avoid the possible troubles brought by wrong installation of drivers. You can download it by clicking the download button.
As for how to use Driver Talent, just follow the easy three steps.
1. Launch Driver Talent.
Click "Scan" to perform a full scan of your computer. It will instantly show the outdated, broken, damaged, corrupted or missing graphics driver.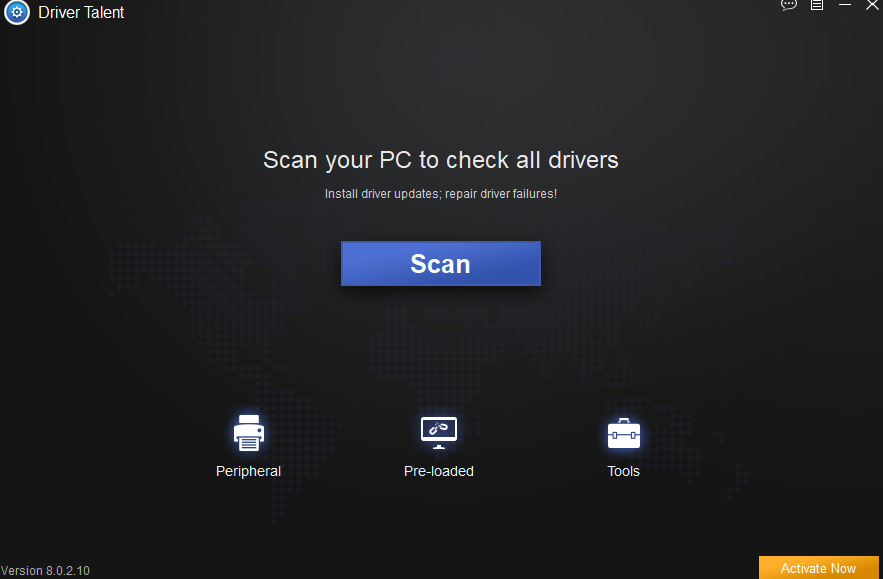 2. If there is graphics driver issue, you can quickly fix it by clicking "Download" to get the most compatible graphics driver. Of course, you can select the graphics driver that you want, but you need to be careful, don't update the drivers that are not broken.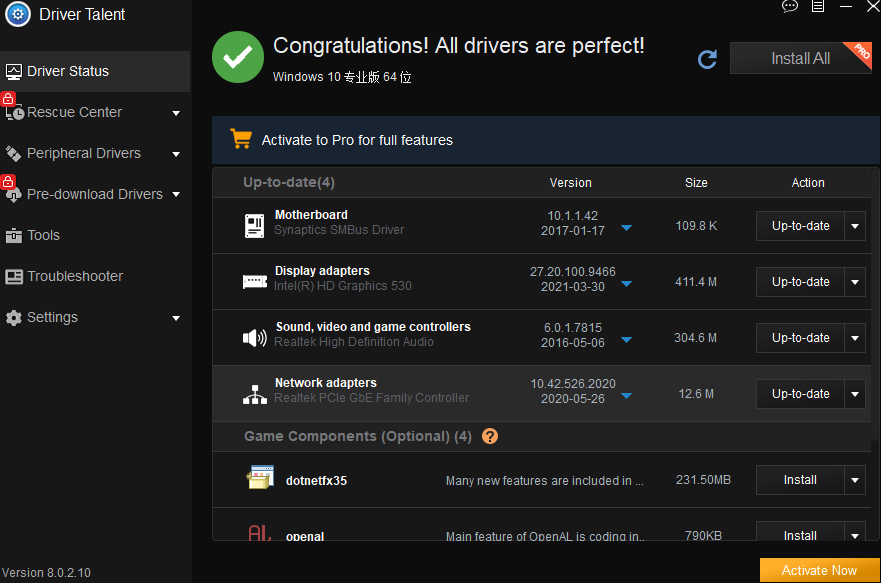 3. Reboot your Computer
To make the newly downloaded graphics driver come into effect, you should reboot your computer.
Note: It's highly recommended that you back up your drivers before install new drivers in case you want to move back to the previous ones. Driver Talent has been thoughtful enough for this, enabling you to roll back to a specific version of drivers.
Articles you may also be interested in:
1. Microsoft's Windows 11 Launch Event: Things You Should Know
2. Windows 11 Was Made for PC Gamer
3. Windows 10 Coexists with Windows 11
4. Upgrading Windows 7 to Windows 11 Requires Extra Steps
5. Dislike Windows 11? You Can Easily Move Back to Windows 10 within 10 Days
6. Microsoft Adds More CPUs to Windows 11 Compatibility
7. Start Menu & Taskbar Disappear? Here's How to Fix the Bug Caused by Windows 11 Beta and Dev Builds
8. Microsoft Increases the Windows 11 Minimum Requirements
9. Microsoft Is Rolling Out Passwordless Sign-in Option
10.Windows 11 Is Out: New Features of the New Operating System
11. How to Customize the Touch Keyboard on Windows 11
12. The First Windows 11 Update Makes AMD CPU Performance Even Worse
Company
Driver Talent is a professional Windows driver download and update utility from drivethelife.com, a professional team of OSToto Co., Ltd. Since the establishment in 2009, the team has been working hard to develop computer and Internet software so as to improve the work and lives of people. Our products are well received by people from all over the word.
Our Spirit
"User-centric Design, Technology Fundamental, Principles Open"
Our Products
Driver Talent, Driver Talent for Network Card, ExplorerMax
Recommended Download