Windows 10 Is Broken and How to Fix it
Jun. 24, 2022 / Updated by Bessie Shaw to Windows 10
Quite a few Windows 10 users have encountered Cortana not working, Start menu not working, etc. If you are also experiencing this kind of issues, it means your Windows 10 is broken and here are 3 ways to fix the broken Windows 10 glitch.
Method 1. Run Windows Search Troubleshooter
You could utilize the built-in Windows 10 Search troubleshooter to diagnose Cortana and Start menu problems. Follow these steps:
Step 1. Open Control Panel
Step 2. Select All Control Panel Items
Step 3. Click on Find and fix problems with Windows Search to open the Windows Search Troubleshooter
Step 4. Run Windows Search Troubleshooter and follow the wizard
Step 5. Restart your computer once it is completed
Method 2. Repair Corrupt or Missing System Files
Your Windows 10 is broken that may be caused by corrupt or missing system files. You could run the System File Checker utility to repair the corrupted or missing system files. Follow the tutorial below to start the Command Prompt.
Step 1. Click Start, and type Command Prompt in the search box, then right-click Command Prompt (Run as administrator)
Step 2. At the command prompt, enter the following command and hit Enter
sfc /Scannow
Note: There's a space between "sfc" and "/".
Step 3. The System File Checker utility will scan all protected system files and detect the corrupt or missing files and then repair or restore them.
Method 3. Update Device Drivers
If driver issues exist on your computer, your Windows 10 could be broken. You need to repair your problematic drivers and update the outdated drivers. The easiest and fastest way to download and update drivers is using an automatic driver download and update utility tool, such as Driver Talent, all your outdated, corrupt, damaged or missing drivers will be scanned out in seconds and then automatically download and install the most updated version within a few minutes.
Click the button below to grab Driver Talent directly.

Follow the 3 easy steps below to download and install the correct hardware drivers with Driver Talent to fix the broken Windows 10 problem.
1. Identify Your Driver Issues
Start Driver Talent. All your outdated, corrupt, broken or missing device drivers could be identified in seconds by one-clicking the "Start" button.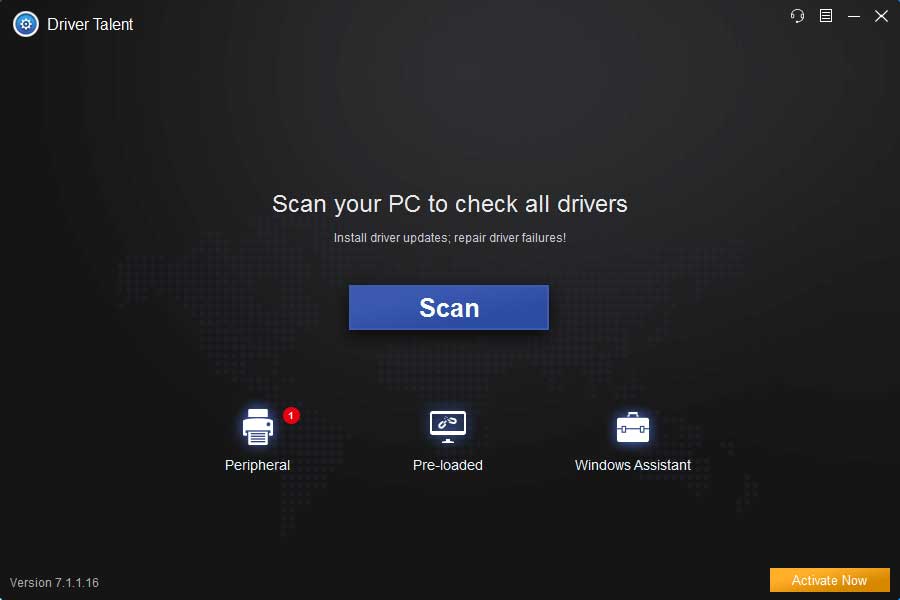 2. Download and Update Hardware Drivers
You could fix all the detected erroneous drivers by one-clicking "Repair". Driver Talent will automatically download and install the best-matched hardware drivers for Windows 10. You are also able to click "Update" to update your drivers to the newest version. It is recommended not to update what ain't unless they are broken or you want particular functionality.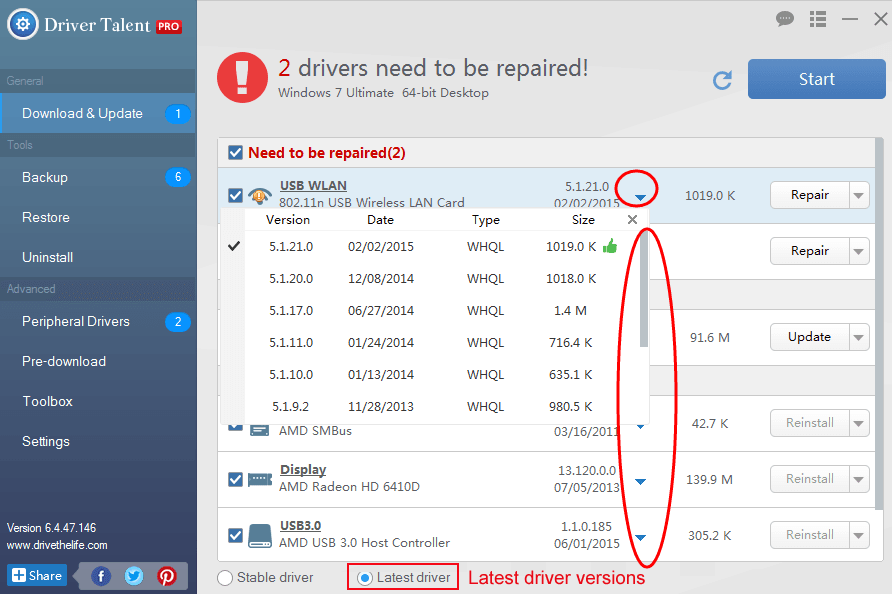 3. Restart Your Computer
Restart your computer in order to fully apply the hardware driver updates.
Note: Be sure to use Driver Talent to back up you drivers prior to any hardware driver update in case of driver crashes or other unexpected computer issues.
Apart from driver download and update, Drive Talent is bundled with far more premium features, such as drivers restore, drivers uninstall, system restore, drivers pre-download for another PC, PC Repair, hardware detection, VR support check and PC speed up, etc.
You may also like to check out:
Recommended Download