How to Install Windows 10 on a Mac Using Boot Camp
Jun. 24, 2022 / Updated by Bessie Shaw to Windows 10
Owning a Mac but want to install the Windows 10 operating system on your Mac? Here's the tutorial on how to install Windows 10 on a Mac using Apple's custom-designed Boot Camp.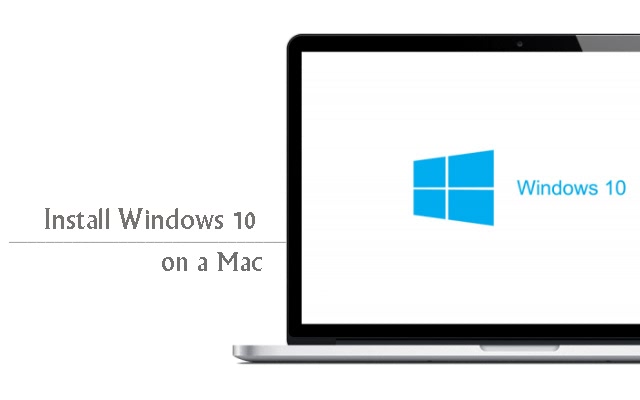 System Requirements to Install Windows 10 on a Mac
According to Apple's Support page, you need support software (drivers) installed with Boot Camp to install Windows 10 on a Mac. This software is automatically downloaded when you use Boot Camp Assistant.
Before getting started, you need to check your Mac and your available USB drive and ensure they meet the following two requirements: (1) Your Mac must be equipped with an Intel CPU and with at least 55GB of free storage space; (2) A USB flash drive with at least 16GB of storage space, because Boot Camp also needs to add drivers to guarantee that the hardware is compatible with Windows 10.
How to Install Windows 10 on a Mac
To install Windows 10 on your Mac, you need to create and format a partition first, and then install Windows 10. Here are two steps that you need to perform in order to install Windows 10 on a Mac.
Step 1. Create a Windows 10 Partition
Here is a guide for your instructions to create a partition before installing Windows 10 on a Mac.
1. Plug your USB flash drive into the Mac you want to install Windows 10 on.
2. Use Master Boot Record Partitioning Scheme to check the USB drive's format. You could use Apple's built-in Disk Utility. It is required because Boot Camp will utilize the USB drive to store all the Windows 10 data you want to install.
3. Open Launchpad and type Boot Camp Assistant in the search field, and then run Boot Camp Assistant.
4. Click Continue or make a backup of your system files first.
5. Check these three following boxes and click Continue: (1) Create a Windows 7 or later version install disk; (2) Download the latest Windows support software from Apple; (3) Install Windows 7 or later version.
6. Boot Camp Assistant will copy all the right files automatically. Click Continue.
7. In the pop up window, select USB drive to save the Windows files and then click Continue.
8. Select your Mac's network settings and then click Continue.
9. Click Install
Step 2. Install Windows 10 on Your Mac
Once the partition and Windows 10 installer has been created, you could move forward to install Windows 10 on your Mac. Here's what you need to do.
1. Select the partition named BOOTCAMP when you are prompted with the question "Which Partition do you wish to install Windows on".
2. To continue installing Windows 10 on your Mac, format the partition to NTFS.
Note: Windows must be installed to a partition formatted in NTFS.
3. Open your USB flash drive and click the setup.exe file located in the Windows Support folder.
After you go through the Boot Camp Assistant wizard, once the driver's other software installation is complete, you've successfully install Windows 10 on a Mac with Boot Camp.
Download Windows 10 Drivers on Your Mac with Driver Talent
After you finish installing Windows 10 on your Mac, you could download a professional driver update utility tool like Driver Talent, which could automatically download the most updated Windows 10 drivers for your Mac to make your Windows 10 system run at an optimal level of performance.
Click the button below to grab Driver Talent directly.

Here is the step-by-step guide to download the most compatible Windows 10 drivers for your Mac.
Step 1. Scan Your Mac
Launch Driver Talent. Click the "Scan" button and Driver Talent will identify all outdated, corrupted, broken or missing drivers in seconds.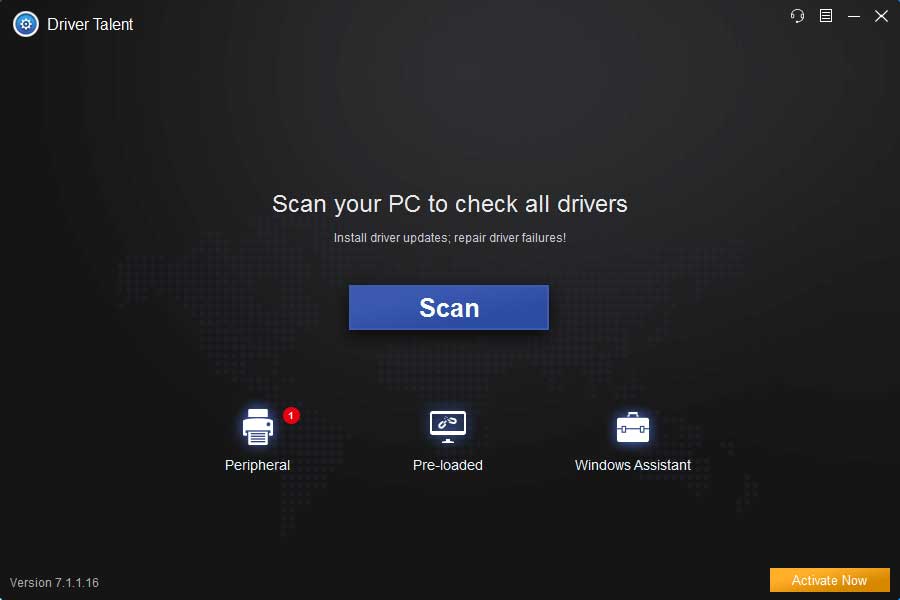 Step 2. Download and Update Windows 10 Drivers
Click "Repair" to fix detected problematic drivers. Driver Talent will automatically download and install the best-matched Windows 10 drivers behind the scenes. You also have the choice to click "Update" to update all drivers to the newest version.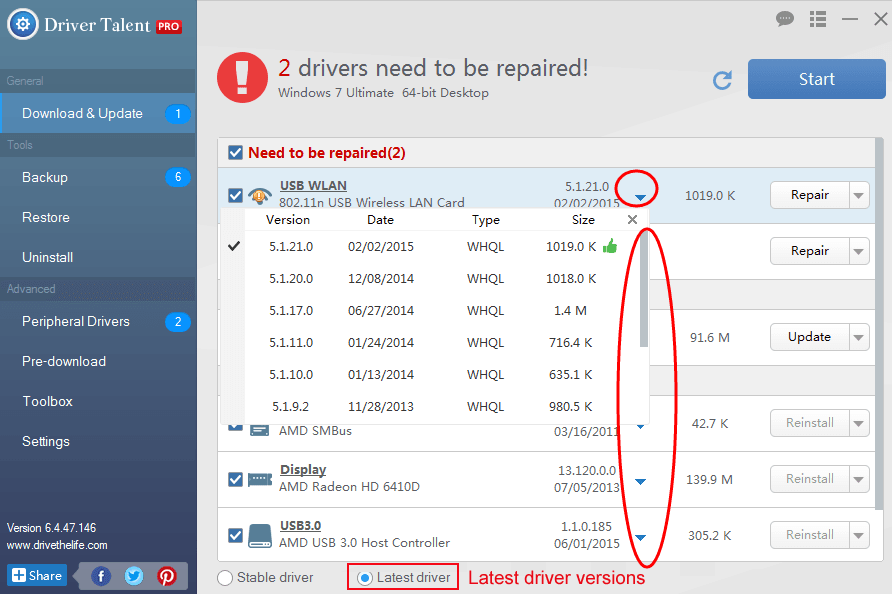 Step 3. Reboot Your Mac
Reboot your Mac to allow all Windows 10 driver updates to come into effect.
You might also like to check out:
Note: Bear in mind that back up you drivers with Driver Talent ahead of any Windows 10 driver update in case of driver crashes.

Aside from drivers download and update, Drive Talent includes further advanced features, such as drivers restore, drivers uninstall, system restore, drivers pre-download for another PC, PC Repair (no sound, no video, no Wi-Fi etc.), hardware detection, VR support check and PC speed up, etc.

If you have questions about installing Windows 10 on a Mac, please leave comments below the post.Any other PC issues, like no WiFi, PC slow, no sound, USB not working, Bluetooth not available, mouse and keyboard not working, please check for solutions in the Windows 10 Fix section.



Recommended Download