Tech Fixes for Working from Home During Coronavirus Crisis
Jun. 24, 2022 / Updated by Bessie Shaw to News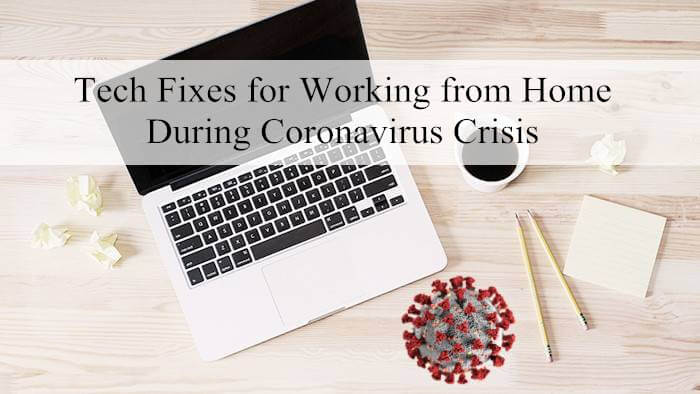 Los Angeles, Calif. - March 10, 2020 - As the novel coronavirus COVID-19 spreads further, the situation in many areas is not optimistic. In order to slow the spread of COVID-19, a number of U.S. employees from big tech companies have been instructed to work from home during the coronavirus epidemic. Following Amazon's announcement last week that all of its Seattle and Bellevue employees can choose to work from home until the end of the month, Twitter, Google, Microsoft, Facebook and Apple also encourage employees to work from their private homes until further notice. Working from home might be a reality for Americans in the coming months.
Working form home is a luxury dream for some people. There is no need to go out and dress up. But not everyone is suitable for working remotely. Most people are more productive at office than they are at home. Someone may struggle to match usual productivity with slow Internet and inconvenient communication. It sounds like a daunting task to lead a productive remote-working life for the WFH (Work from Home) newbies. But don't worry. Here are some tips and tech fixes to help telecommuting workers improve their working efficiency at home. If you are preparing to working remotely during the coronavirus crisis, you've come to the right place.
Tech Fixes for Working from Home During the Coronavirus Epidemic
Although the biggest challenge of working from home is not tech (you'll find that you are your worst enemy), the following solutions to some WFH tech annoyances could also be helpful for you.
Fixes for Slow Internet
One of the most common complaints about working from home is that the Internet is too slow. You may encounter slowdowns during peak usage periods due to a variety of factors. It's not just a matter of bandwidth. It is unlikely to run out of Internet bandwidth unless you have a low-bandwidth Internet service provider connection.
To troubleshoot the slow Internet issue, you need to check your network hardware (such as the router or network cables) or your local network service first. If there's no problem with the hardware or network service, your can try to modify your network configuration and update the network card driver.
If you're using Wi-Fi, the best solution is to switch to Ethernet with an Ethernet cable. You may need a dongle if your laptop doesn't have an Ethernet port. Or you can choose to get closer to your Wi-Fi router.
Bonus Tip: If you are a newcomer to computer and have gaps in knowledge about updating drivers, you'd better turn to a professional driver update tool, like Driver Talent, which will automatically find the compatible drivers for your computer. Click the Download button below to give it a try.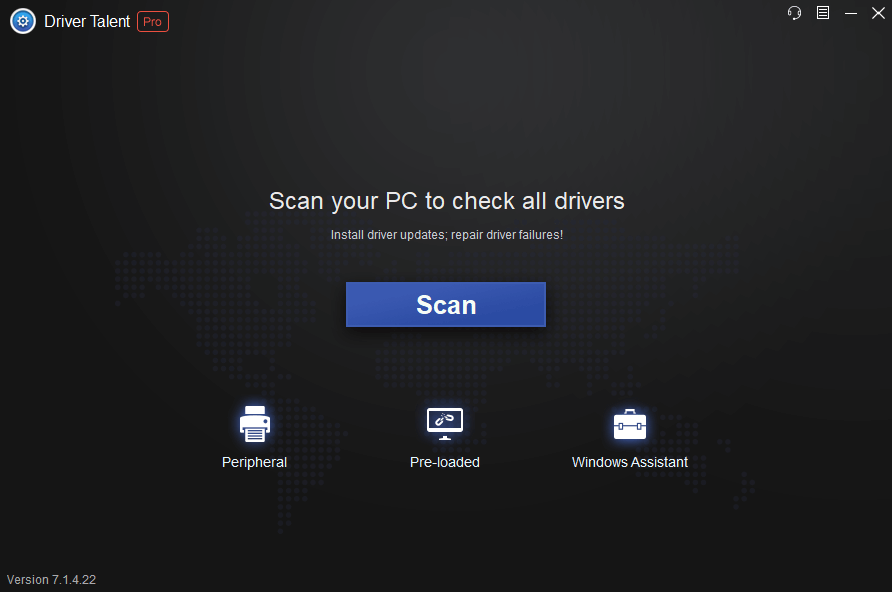 Read More:
Fixes for Camera Not Working
Another big headache for working from home is communication. If you're working remotely and need to communicate with your co-workers, you should have to set up with some chat or video-conferencing tools. Without face-to-face communication, meetings can only be held via video. How annoying it would be if the camera on your laptop stops working at this time.
To resolve the camera not working issue, make sure that the camera and camera-related services are enabled first. For detailed steps, please refer to: Fix Laptop Camera Not Working on Windows 10 Creators Update. Sometimes updating the camera driver could also serve a purpose. If you are using Lenovo laptops, you can try to turn off the Privacy Mode or uninstall the Lenovo Settings Dependency Package.
Related Post:Top 2 Ways to Fix Lenovo Camera Not Working in Windows 10
Fixes for Audio Issues
Well, the camera is just fine, but there's something wrong with the audio. You may come across various weird audio issues when you telecommuting during the coronavirus epidemic, for instance, static sound in headphones, "No Audio Output Device is installed", or Realtek HD Audio Manager missing from the Windows 10 taskbar. But don't be alarmed. These are all fixable. Following are some of the solutions:
If you are constantly disturbed by noise at work, for example, your noisy kids, chatty neighbors, the growl of pets, you may have a greater demand for another item - noise-canceling headphones.
Fixes for Bluetooth Issues
If you run into problems when trying to connect to a Bluetooth device, such as a Bluetooth mouse, keyboard, speaker, headset, or a Bluetooth dongle, take it easy. Here are also some tips and tricks to help you out.
Firstly, check the compatibility between the Bluetooth device and your computer. Secondly, make sure that you've turn on the Bluetooth on both of the Bluetooth device and your PC, and there's enough power to support the connection if the device uses batteries. If everything is OK, try to update your Bluetooth driver or uninstall the most recently installed Windows updates. If none of these methods work, you may need to reinstall your Windows OS.
Learn More:
Hope the tech fixes above could help you lead a better and more productive remote-working life during the coronavirus crisis. Isn't there any mention of your WFH (Work from Home) gripes? Please leave comments below to let us know. Or you can try to find a solution here. You are also welcome to share your helpful tips.
Recommended Download