How to Install USB 3.0 Drivers in Windows 10
Jun. 24, 2022 / Updated by Helia to Windows 10
USB 3.0 driver is often integrated on motherboard configured with USB 3.0. Nowadays, many new motherboards are configured with such SuperSpeed USB (SS) ports, which can transfer data in a speed about ten times as fast as the USB 2.0 standard. But some early motherboards have no USB 3.0 drivers integration, so you need to install the USB drivers by yourself if you want to use USB devices via USB 3.0 ports on Windows 10 PC.
How to Verify the USB 3.0 Port and the USB 3.0 Driver
Before the Windows 10 USB 3.0 driver install, you can check your computer to see if it supports USB 3.0 and integrates with the USB 3.0 driver.
Make a Difference Between the USB 3.0 Port and the USB 2.0 Port
1. Usually, the USB 3.0 port is blue while the USB 2.0 port is black.
2. The USB 3.0 port has 9 pins, but the USB 2.0 port has only 4 pins.
3. The USB 3.0 cable is marked SS, aka SuperSpeed, while the USB 2.0 has no such mark.
Check If the Computer Is Configured with a USB 3.0 Driver
If your computer has the blue port, then the device supports the USB 3.0, but it doesn't mean the motherboard has integrated with the USB 3.0 driver. You can check it in Windows 10 Device Manager.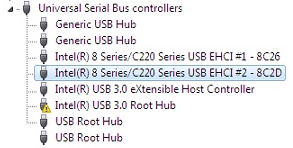 When you expand the Universal Serial Bus Controllers entry and see devices with USB 3.0, it means the USB 3.0 drivers are installed. However, if there's no such device, or you find Universal Serial Bus (USB) Controllers with yellow exclamation marks under the Other Devices entry, it means your PC hasn't installed the USB 3.0 drivers yet.
Read More:How to Install Drivers without Network, USB or CD Drive at the Same Time
USB Type-C Drivers Download and Update for Windows OS
MTP USB Device Drivers for Windows 10, 8, 7, Vista, XP
Android Qualcomm HSUSB Drivers Download for Windows
How to Install USB 3.0 Drivers in Windows 10
You can install the USB 3.0 drivers on your Windows 10 PC via the 2 methods below: manual installation and one-click USB 3.0 drivers install.
Method 1: Install USB 3.0 Drivers in Windows 10 Manually
Before the installation, you need to download proper USB 3.0 drivers from the official sites of your PC brand. You can also find USB 3.0 drivers updates on the motherboard manufacturers' websites.
Save the driver file and follow the steps below to manually install the USB 3.0 driver:
1. Use Windows shortcut keysWin + X to launch the Jump List and then select Device Manager.
2. Right click on the USB 3.0 device, for instance, Intel USB 3.0 eXtensible Host Controller. And then select Update Driver Software.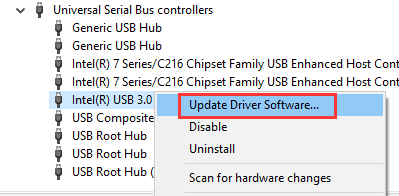 3. Choose Browse my computer for driver software.
4. Click the Browse button and load the USB 3.0 driver you've saved. Click OK and then click Next. Then Windows 10 will do its jobs on and install the driver.
5. Restart the computer.
Note:
1. If the driver file you've downloaded is in .exe format, you can double-click on it directly to install the USB 3.0 drivers with the on-screen instructions.
2. You may find it hard to manually install USB 3.0 drivers without digital signature if you've the clean Windows 10 Anniversary update installed on you PC.
You may like to check out:
Method 2: Install USB 3.0 Drivers for Windows 10 in Just One Click
As you can see above, you have to spend a lot of time in searching and downloading the USB drivers on the Internet. For example, Intel provides no official USB 3.0 drivers for Intel 6 series motherboard, and you need to download the universal ones instead. Besides, there are many annoying steps to install a driver manually.
If you could not find the exact USB 3.0 drivers or you install incorrect USB drivers, various USB issues may occur, such as USB device not recognized, Windows 10 MTP connection problem, HID-compliant mouse not working, etc.
So instead of downloading and installing USB 3.0 drivers manually, you can use Driver Talent to download the best-matched USB 3.0 drivers in just one click.
Click the button above to have Driver Talent directly and follow the 3 easy steps below to install the USB 3.0 drivers.
1. Click on the Scan to detect the missing, broken or outdated USB 3.0 drivers.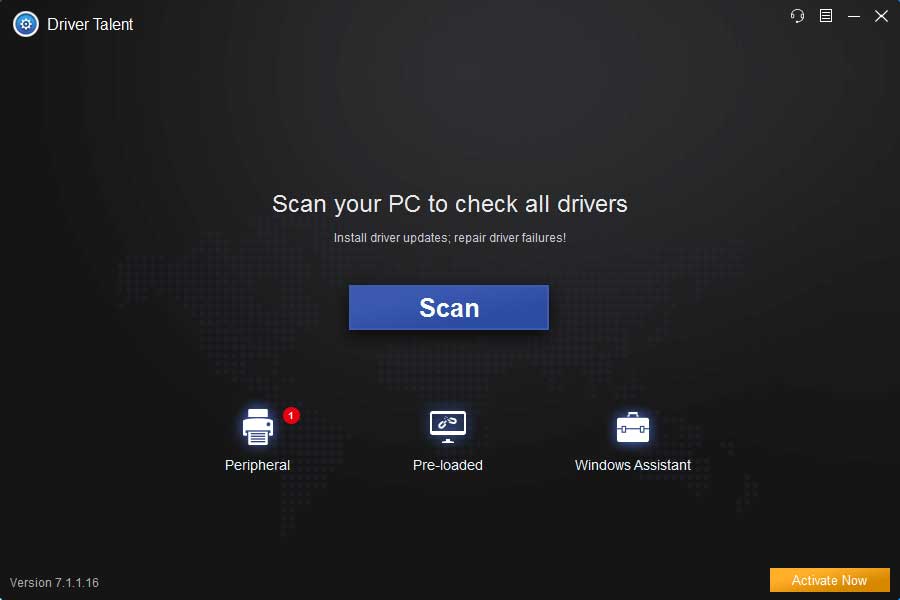 2. Click on the Update to download and install USB 3.0 drivers for Windows 10 automatically, like Kingston USB 3.0 driver, Lenovo G500 USB 3.0 driver, AMD USB 3.0 driver, ASMedia USB 3.0 driver, etc.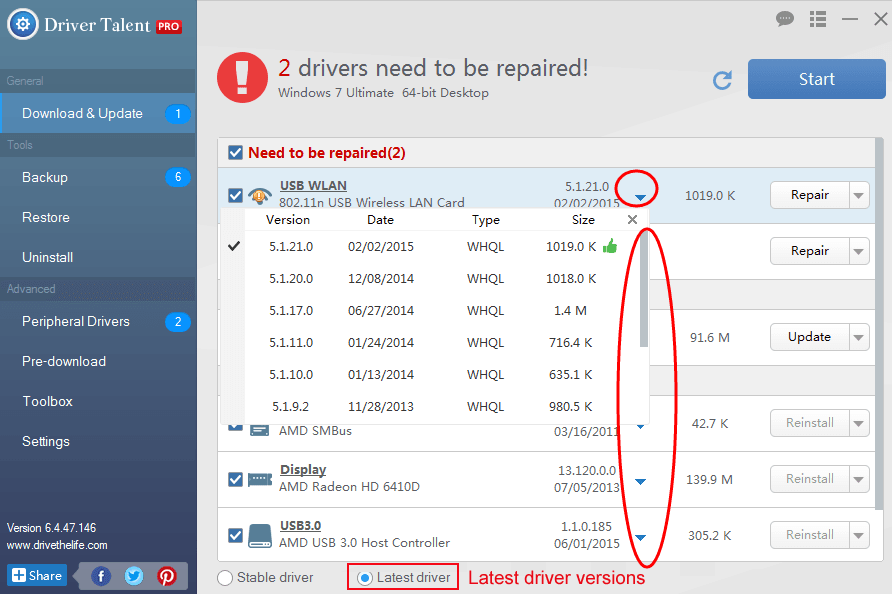 3. Once the installation has finished, perform a restart to ensure the new USB drivers take effect properly.
Note:
1. It is recommended to back up drivers before any driver changes.
2. You could create a system restore point in advanced and use it to fix issues if any problems happen.
3. Driver Talent also helps to uninstall drivers and pre-download drivers. For more details, click here.
Read More:Download and Update Intel USB 3.0 Driver in Windows
If you have any doubt on how to install USB 3.0 drivers for Windows 10, don't hesitate to ask questions under the comments section of this article, or click the LEFT MENU on this page, we will be happy to answer them. For more solutions for Windows 10-related issues, see Windows 10 Issues and Fix on this site.
Recommended Download