Windows 10 Stuck on Boot/Splash Screen – How to Fix
Jun. 24, 2022 / Updated by Helia to Windows 10
Windows 10 stuck on boot screen or splash screen after the upgrade? Have either the company LOGO or the Windows 10 LOGO frozen at the screen on your Dell, Asus, HP, Lenovo, Acer, etc.? Always freeze at the circling dots or welcome screen? What a frustrating experience in such a New Year's Day!
Don't be so worried. We've had some tips for you to fix such "Windows 10 stuck on boot screen or splash screen" issue.
How to Fix Frozen Boot/Splash Screen in Windows 10
Below are some solutions that are helpful in fixing the boot/splash screen issue in your Windows 10, and you could try several of them if you find yourself stuck on the Windows 10 boot/splash screen and have no idea.
Solution 1: Check Hardware Related to the Frozen Splash Screen
When you start up your computer, the motherboard will perform a power-on self-test. If you get a motherboard LOGO or the company LOGO stuck on the splash screen, in most of the case, the hard disk fails to pass the test. So you need to check the hard disk on your computer.
1. Swap the cables of hard disk over or change to another port on the motherboard. If there are problems on the hard disk, then you need to use a new one or send the old one to repair.
2. Check if there are any peripheral devices connected to the computer when it is powering on. Peripheral devices like USB drive will stop the motherboard from taking the self-test and cause the PC stuck on splash screen. So unplug every USB device and then powered up the system again.
3. If you're using a desktop, check the mouse and keyboard to see if they are connected to the wrong ports. This will also cause the frozen splash screen.
4. Take out any CD or DVD from the CD-ROM drive.
These related posts may also interest you:
Solution 2: Uninstall Programs Recently Added
Have you recently installed some programs or software or enable some startups? Some programs or startups can cause startup failure and result in frozen boot screen problem in Windows 10. If you are not sure which program causes the frozen boot screen, you can perform a clean boot in Windows 10 to figure out the troublemaker. (Note: Do this as fast as you can when you happen to enter the OS or the safe mode.)
Solution 3: Reinstall Drivers to Fix the Frozen Boot Screen
If you can enter your Windows 10 by chance after a long-time frozen boot screen, you also need to check some drivers. Incompatible drivers can prevent you Dell, HP, Lenovo, Asus device from booting properly and cause crashes in Windows 10 like slow boot issue, random restarts issue, SYSTEM THREAD EXCEPTION NOT HANDLED error, etc.
You can fix those faulty drivers manually in Device Manager, but if you are not that technical with computer, it is better to use Driver Talent to detect incompatible drivers and repair them automatically.
Some users reported that the incompatible Intel RST RAID driver ruined their PC and resulted in Windows 10 stuck on boot screen. After the reinstalling, everything goes well. Try Driver Talent with the 3 easy steps to fix the driver issue.
1. Click Scan and do a free scan over the PC to detect all the incompatible drivers.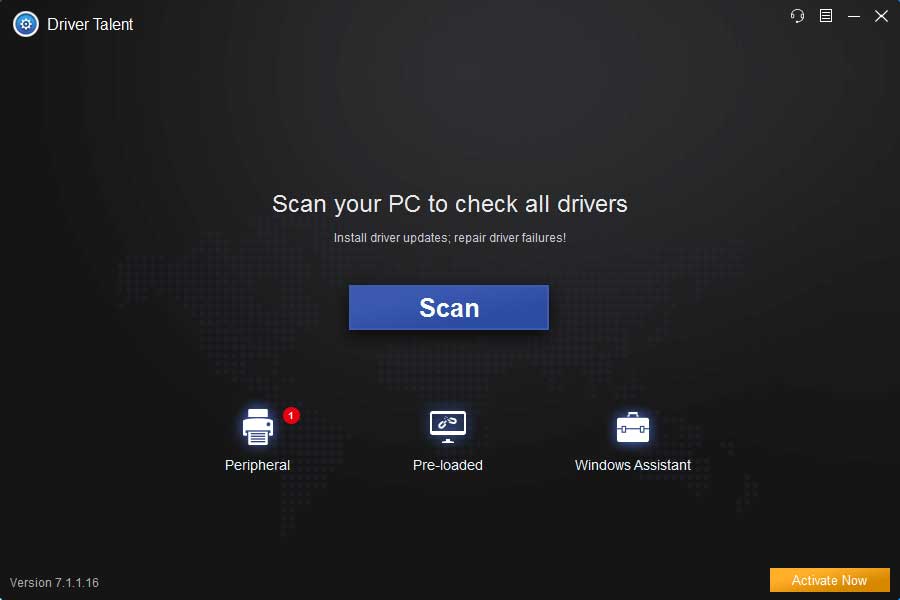 2. Click on Repair to fix the faulty drivers instantly. Driver Talent will download and reinstall the best-match drivers for your Windows 10.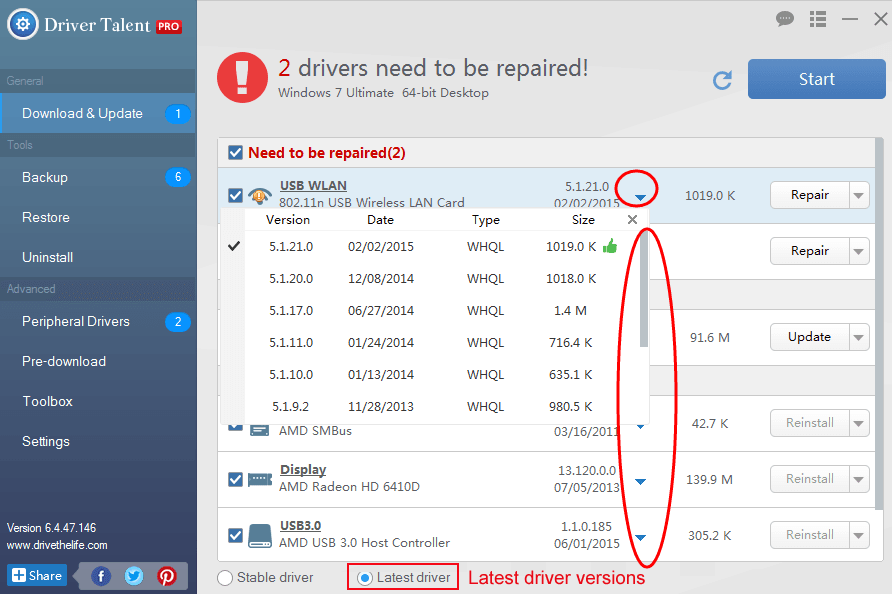 3. Restart the PC to make new drivers take effect and fix the boot screen issue.
Note: Don't forget to back up drivers before any system changes.
Solution 4: Enter Safe Mode and Perform a System Restore
If you've ever create a system restore point before, now you can restore your PC to its normal status. What you need to do is entering the safe mode and performing the system restore.
Sometimes, it is hard to enter safe mode when Windows 10 freezes at boot screen or the login screen. In this case, you can boot into safe mode with following steps:
1. Start your computer and after several seconds, press and hold the power button to shut down. Repeat this over 3 times until you see the Recovery screen.
2. On the Recovery screen, click on the button See advanced repair options. And then select Troubleshoot. Choose Advanced options, Windows Startup Settings and Restart in order.
3. Press F4/F5 to Enter Safe Mode.
Then use Windows shortcut keysWin + PauseBreak and go to System Protection for the system restore.
You may be interested in:How to Use System Restore to Fix Windows 10 Issues
That's it. Hope this article can be a reference for you to resolve Windows 10 stuck on boot screen or splash screen and you could finally unfreeze it and enter the system again. If you still fail to fix the screen issue, please comment below or click the LEFT MENU on this page for more help. If you have any other Windows 10-related issues, check for solutions in Windows 10 Issues and Fix section or comment below directly please.
Related Posts:
Recommended Download